"Hi, I have a 1TB external hard disk drive. It has been not used since 2 years ago. Today I find it, but I can't open it, it is too old, I think. I want to recover some deleted photos that were photographed when I was a colleague student from it. Can you help me to recover my photos?" – YULIGUA
External hard disk drive is a perfect device to store a large number of documents, videos, photos, music etc. And most of us once used an external hard disk to back up our data. When we transfer our data into the external hard disk, we may forget it, may put the external hard disk to cabinet for months or years. Or in some cases, we format the entire external hard drive and discard it until … Then the data stored in the external hard disk drive is complete dead? No. You still have the chance to recover your lost data from the old, dead, unused, unrecognized or discarded external hard disk drive.
You can send your device to a data recovery lab, the data recovery provider will help you recover the data from the external hard disk drive. But, as you have known, it is very expensive and takes much time. Can you recover lost data from the dead or unused external hard disk by yourself? Now you are at the right place.
Old, Unused, Discarded, Dead External Hard Disk Data Recovery Software
DIY data recovery software is a good choice whenever you lose your files. DoYourData offers powerful and easy to use data recovery software for any data recovery situation. So it is fully capable of recovering all the lost data from a dead, unused, very old external hard disk drive. It even can recover lost files from unrecognized external hard disk drive. Here are the simple steps to recover lost data from old or unused external hard disk drive.
Step 1: Download and install DoYourData on your PC or Mac. Click on the following download button to easily download and install DoYourData on your PC or Mac.
Step 2: Connect your external hard drive to your computer via USB cable. Then run DoYourData on your computer, it will detect and recognize the external hard disk drive automatically. You should select the external hard drive as the target drive to start data recovery.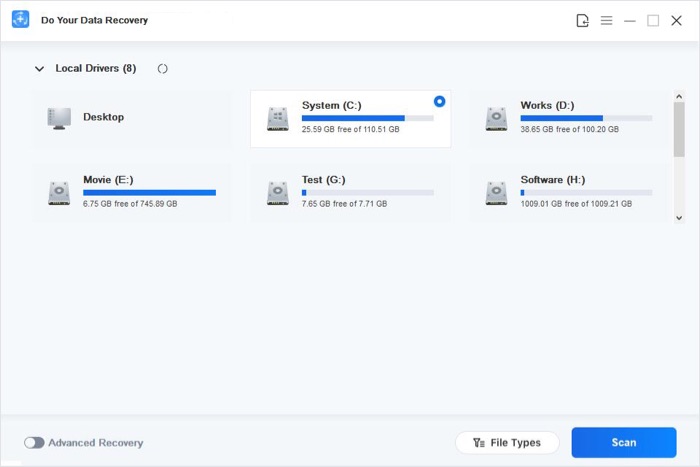 Step 3: Select the file types you want to recover. For example, if you only want to recover photos, just select "Images". Click on "Scan" button to scan the external hard drive to find every recoverable file.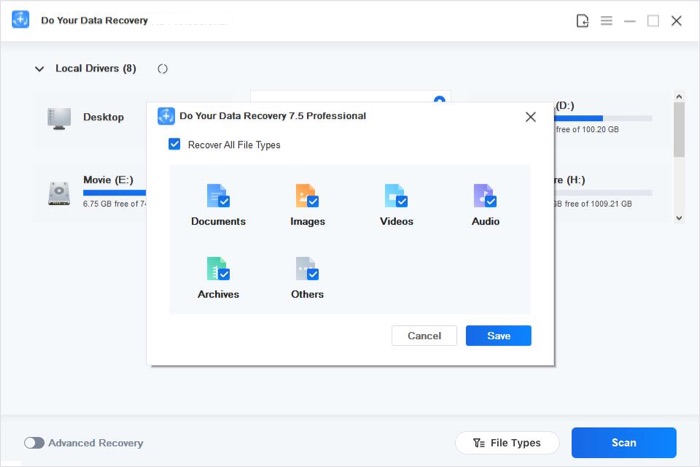 Step 4: Preview and recover the files after scanning. It is not recommended save the recovered files to the external hard drive. Just save them to your local hard drive.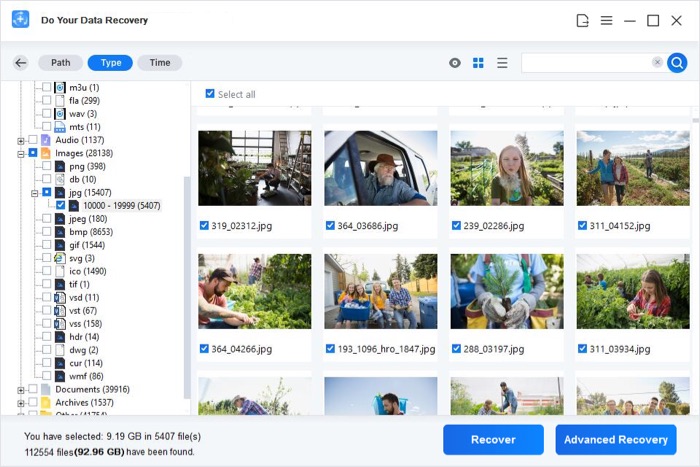 Whether the data was deleted or formatted, DoYourData can recover it from the old/unused or other external hard disk drive. It also offers deep scan mode so that it can deeply scan the entire external hard disk. DoYourData not only can recover data from the external hard disk drive that you have not used for a long time. It also can recover lost data from dead USB drive, recover digital camera photos, etc.