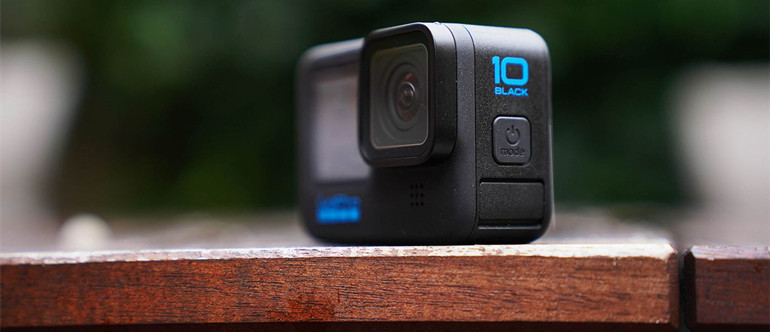 Quick Navigation:
Lose videos and other files on GoPro HERO10 Black
GoPro cameras are well-known for their use in capturing stunning aerial photos and video. These cameras join you in all kinds of activities, from skydiving to rock climbing. So it's no surprise that your GoPro HERO 10 Black camera's images and videos you capture with it are among your most treasured assets.
Also, the thought of losing such priceless images/videos would be unimaginable. But what if you lose your photos/videos because you deleted them by mistake or for some other reason? Don't Be Upset!
However, like other digital devices, GoPro cameras may suffer from system errors, data deletion, card formatting, incorrect handling, and other issues that result in the loss of videos and photos. As long as new data haven't overwritten the videos, you should be able to retrieve them from your GoPro camera, which is excellent news.
Using free GoPro data recovery software is the best method to get your lost photos and videos back from your GoPro camera including the latest GoPro HERO10 Black.
Two methods to recover deleted or lost videos from GoPro HERO 10 Black
We'll show you the two best data recovery methods in this article so you can get your videos back.
Method 1: Make use of data recovery software - DoYourData
Download and install GoPro recovery software - Do Your Data Recovery to recover GoPro data. This software is available for free download on the official website for both Windows and Mac.
Do Your Data Recovery
Recover lost videos, images and other files from your GoPro HERO10 Black.
Recover lost files from your GoPro HERO10 Black due to deletion, format, logical error, factory reset.
Three steps to get all lost files back.
Follow the steps below to recover lost videos and other files from your GoPro HERO10 Black:
Step 1. Open Do Your Data Recovery on your computer and connect the GoPro HERO10 Black/SD card to your computer. Select the GoPro HERO10 Black to start data recovery.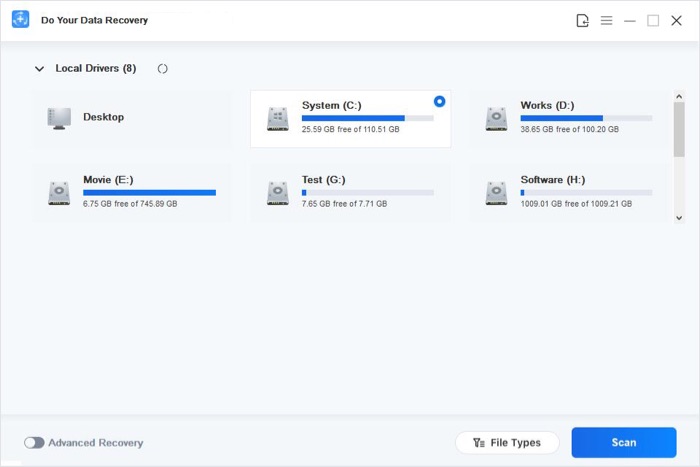 Step 2. Once you have selected the GoPro HERO10 Black, just click on Scan button.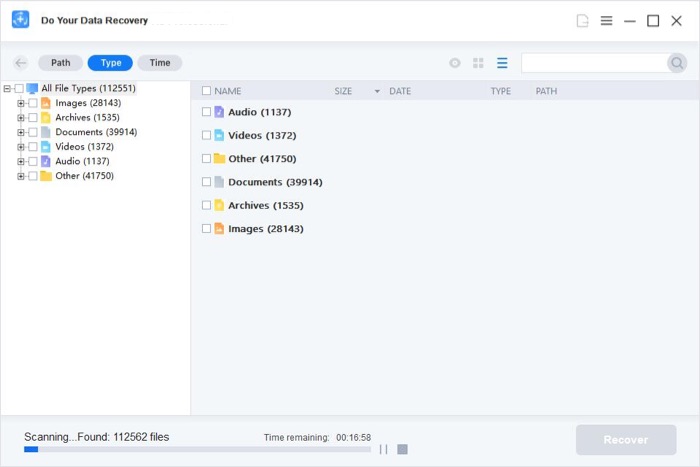 Step 3. After scanning, you can preview all recoverable files. Then select the wanted files and save them.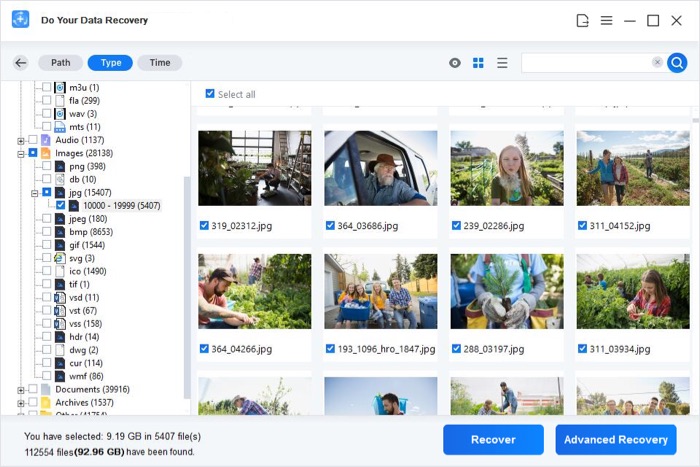 Method 2: Make use of the GoPro mobile App
The GoPro app is a way that GoPro is working to make its consumers' lives easier. The GoPro App is available for both iOS and Android users to use.
Before you continue with this method, make sure the videos are available on the app. A positive sign is that videos may be seen on the app's interface. Next, make a complete data backup.
Backup With The Help Of GoPro's Cloud Service GoPro's cloud service is the best option for data backup. GoPro Plus is required to access cloud storage. The steps are the same regardless of whatever operating system you're using. It doesn't matter whether you're on an iPhone, a computer, or an Android phone.
We'll focus on Android in this part since it's the most popular. Follow these steps to utilize the cloud service to back up the files you want.
To access your account, open the app and choose 'My account'.
Go to GoPro Plus and enable 'Mobile Upload'.
Select the videos you need to save to the cloud.
Tips for Keeping Your GoPro Data Safe
The following are GoPro data loss protection techniques that you should remember and use every day. It works for both professional and amateur videographers who loves capturing anything from action sports to family activities:
It is crucial to remember that your GoPro is not invincible. So, handle it with care and think about getting a case for it. If you want to push both yourself and your GoPro to the extreme, you'll want to invest in a high-quality waterproof case.
Don't forget to save a copy of all your video files somewhere safe, like your PC or the cloud. GoPro offers a monthly membership service called GoPro PLUS, which allows you to upload unlimited images. Also, you can upload 35 hours of video recording from your GoPro to the cloud using a mobile device.
Invest in a reliable microSD card for your camera or phone. In contrast, it's easy to save money by purchasing a cheap and large-capacity microSD card for close to nothing. You may come to repentance your choice later on if the cheap microSD card fails to perform as expected.
This article can help you quickly recover lost videos from your GoPro HERO10 Black. It also applies to data recovery from GoPro HERO9/8/7 and other GoPro devices.