Computer memory is a precious resource that can't be expanded indefinitely. There is a limit to the amount of information that can be stored on your computer's hard disk. Many people are now using online storage options like Dropbox and Google Drive as a result.
However, an external hard disk is a more tangible option for managing your stuff. Using an external hard drive is a fantastic strategy for both decluttering your internal storage and making frequent backups of your important data. Listed below is some information that can help you better understand them.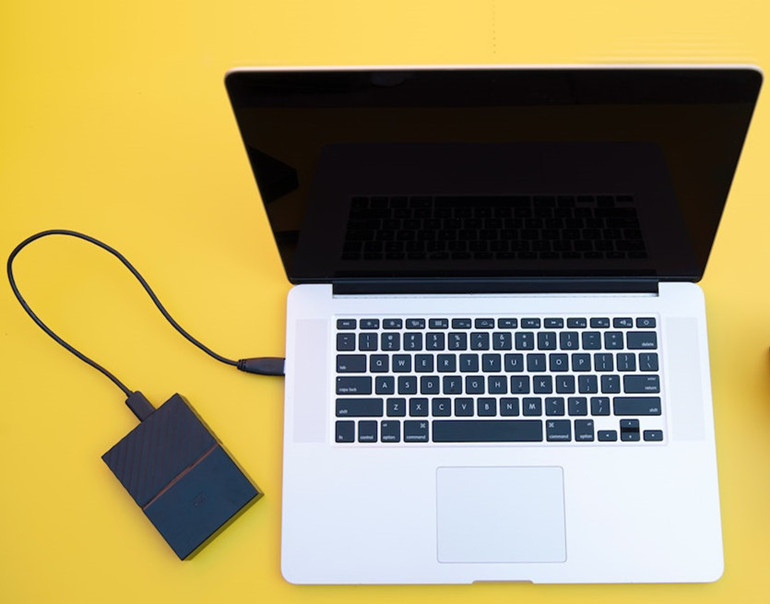 What Is An External Hard Drive?
The internal hard disk of your computer used to be the sole place to store your data, but as the information age has progressed, this is no longer sufficient. Therefore, the external hard drive was developed to accommodate your need for more data storage.
The term 'external hard drive' refers to a storage device that is physically separated from a computer but connected to it in some way (by USB cable, FireWire cable, or wireless technology, for example).
The external hard drive is indeed transportable and portable, much as the more widespread USB flash drive.
Why Would You Want to Use An External Drive?
These external hard drives are convenient in that they can store a lot of data and may be used anywhere. The physical gadget may be kept anywhere you wish, and much data can be taken with you wherever.
The fact that they may be transferred from one machine to another makes them ideal for exchanging vast amounts of data. File backups are often kept on external hard drives due to their enormous capacity (typically measured in terabytes).
Common examples of data that benefit from being backed up include music libraries, video libraries, and photo archives, all of which may be stored safely off-site and away from the originals using backup software.
Even if you don't use them for backups, these drives nevertheless make it simple to add more storage to your computer without opening it, which is particularly inconvenient on a laptop.
Suppose your computer is constantly alerting you about limited disk space or operating slowly because it's scrambling to keep things running on the little amount of free space it has left. In that case, it's time to invest in an external hard drive and move some of your information there.
In addition, these hard drives may be utilized to expand a system's shared data storage capacity (whereas internal hard disks are more often used in these situations). To avoid sending large files over email or publishing them publicly online, many businesses are turning to network storage devices that allow several users to view the data simultaneously.
What to Consider When Buying An External Hard Drive?
How to pick an external hard drive depends on the amount of data you need to store, how quickly you need to be able to access that data, and what you want to use the drive for.
Storage Capacity
External drive storage capacity is perhaps the most important feature to look for when making a purchase. If the high-speed gadget you purchase cannot accommodate all of your data and lacks encryption and remote access, it is of no use.
Hard Disk Drives (HDDs) Vs. Solid-State Drives (SSDs)
HDDs and SSDs are the two types of external drives available. Even though they're quite different, SSDs are noticeably quicker than HDDs in most situations. Additionally, their price tag is higher.
Portability
In order to take your hard drive with you everywhere you go, it must be portable. It's crucial that it's portable and easy to carry about since you may need to get it out fast if an emergency arises. You should also look for one that can operate without a power cord.
Transfer Rate
Larger external hard disks aren't always the best option. Furthermore, transfer rates are crucial. If you often copy data to and from a massive hard disk, you probably don't want the process to take an eternity.
The speed of your drive is determined by two primary factors: the storage technology it employs and the connection it utilizes.
Conclusion
Unfortunately, there are several dangers associated with using an external hard disk. You risk losing all of your data if the external hard disk malfunctions. As an added security risk, anybody may pick up a physical hard drive and steal your information if you leave a physical hard drive lying about.
However, an external hard drive maybe your best alternative if you need a place to save large data for an extended period.
Learn more:
DoYourData Products
Clone HDD, SSD, Mac OS, external disk, USB drive, and more under Mac OS.
Free Trial