M2 Mac of Apple came after the introduction of its M1-based predecessor. Although the new M2 Mac has various similarities to what you had found in the M1 chip, there are still considerable differences between M1 and M2 chips. You can consider the M2 chip an upgrade over M1 Mac as it has worth admiring features.
This post will highlight the critical differences between M1 and M2 chips.
M1 MacBook Pro
M1 chip comes with an eight-core GPU.
It also offers 16 GB and 8 GB unified memory configurations.
M1 MacBook Pro enables you to explore 68.25 GBs of memory bandwidth.
It also allows you to use a 3.5mm headphone jack.
M1 chips bring a 61W Power Adapter.
M2 chip offers a dedicated media engine followed by 10-core CPUs.
It offers 24GB, 16GB, and 8GB unified memory configurations.
You can enjoy using 100 GBs of memory bandwidth.
It contains a 67W Power Adapter.
It comes with more recycled material than the M1 MacBook Pro.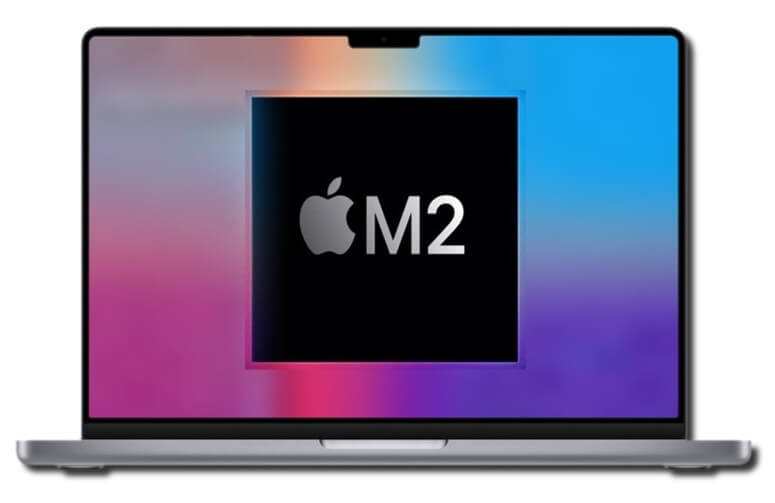 M2 VS M1
Apple Silicon chip might be the main difference between old and new 13-inch MacBook Pros. M1 chip was introduced in November 2020, containing the A14 Bionic chip Apple. However, when you talk about the M2 chip, it contains an A15 Bionic chip.
Although both chips contain a right-core CPU with four efficiency cores and four performance cores, M2 chip cores come with moderate efficiency improvements and performance. In addition, you'll also get to use two additional GPU cores with an M2 chip.
Apple claims that a 13-inch MacBook Pro works 40% faster than the old generation when you intend to use it with RAW images in various applications, including playing intense games or Affinity Photo.
However, the M2 chip also comes with a media engine for your hardware accelerated H. 264, ProRes, HEVC, and ProRes Video decode and encode. You enjoyed this feature in the M1 pro core as well.
On the other hand, the M1 chip doesn't have a dedicated media engine. However, the M2 chip has a dedicated media engine that can help you speed up the video workflow.
Surprisingly, it allows the users to play 11+ streams of 4K followed by two 8K ProRes video streams. In addition, users can also convert the videos to ProRes faster than before.
Unified Memory
You can configure both M2 and M1 with 16 GB or 8GB of unified memory. Surprisingly, M2 comes with more than 24GB of top-tier memory options. As a result, memory-hungry and multitasking workflow benefit from the M2 chip.
Moreover, M1 only comes with 68.25GB/s. That would be much less storage when you opt to play 8K videos with the highest resolution. On the other hand, you've got the leverage to get 100 GBs of memory bandwidth, meaning the M2 chip can access memory faster.
Support High Impedance Headphones
Another thing to like about the M2 Mac is that it offers better microphones and speakers than the M1 chip. Moreover, its M2 chip has more dynamic studio quality and ranger than the M1 chip.
Surprisingly, the M2 Mac improves the device's audio credentials by offering full support for extremely impedance headphones. It might be a spectacular upgrade for various audio professionals.
Power Adapter
Since M2 offers a 67W power adapter in comparison to the 61W power adapter of M1; it comes with a faster charging rate than M1.
Environmental Improvements
M1 came with various good things to avoid any scare to your Mac device. For instance, it met the energy efficiency standards of Apple. It used wood fiber from responsibly managed forests or recycled sources.
Surprisingly, M2 takes the initiative taken by M1 regarding protecting your device from harmful effects to the next level.
It comes with 100% recycled rare earth and 100 percent recycled tin in the enclosure magnets and the main logic board's solder.
Faster Power-Efficient Performance
M2 comes with faster performance cores having a larger cache. In addition, it also comes with efficiency cores to improve Mac's performance dramatically.
These two cores work together and deliver 18 percent more multithreaded percent when you compare it to M1. M2 Mac users have little power when it tends to create layers of effects or apply filters to photos.
Unfortunately, you won't get such performance from the M1 chip. Comparing the M1 chip with M2 offers you two times better performance than M1 with the same power consumed.
Interestingly, M2 tends to be at its peak when performing the operations, even when it uses a small amount of power.
M2 also comes with Apple's latest-generation GPU with ten cores and M1 with only eight cores. Ten core GPU, higher memory bandwidth, and larger cache tend to boost graphics performance.
It ups the graphics performance to 25% faster than M1, using the same power level. When it uses the maximum power, you can expect M2 to improve its performance 35% more than M1.
On top of that, M2 comes with higher performance per watt to ensure mind-blowing battery life. You won't see your system getting loaded even when playing graphics-intensive games and editing massive RAW images.
Final Words
M2 Mac has more fascinating features than the M1 chip, with many aspects of both devices remaining the same. Audio and video workflows are reportedly taking advantage of the newly introduced M2 Mac.
Importantly, M2 Mac has more bandwidth than the previous counterpart, meaning you can play high-quality resolution video with ease and grace.
Since there hasn't been a long since the M1 Mac Pro Came, many Apple devices, including iMac, Mac mini, iPad Pro, and iPad Air, still contain the M1 chip.
Many people don't bother opting for an M2 chip as they use an M1 chip. But, if you talk about the quality and more prominent features, the M2 chip stands out and comes out as the best chip Apple has introduced up till now.
Hence, if upgrading your Mac to newer versions, you're recommended to use the M2 chip instead of the M1.
Software for M2/M1 MacBook Pro:
DoYourData Products
Clone HDD, SSD, Mac OS, external disk, USB drive, and more under Mac OS.
Free Trial