Best 5 Mac Cleaner:
Cleaners are just as crucial to have on your Mac as any of the other system necessities. However, many people wonder, "Why do I need a Mac cleaner app?" The solution is straightforward: if your Mac has limited storage, garbage files, incomplete downloads, cache, and other obsolete backups and data can quickly fill that space. Thus, you should install the best Mac cleaner app available to get the most out of your Mac.
Large amounts of space in storage may be filled inadvertently or otherwise by unnecessary data. It might be very challenging to clean up this mess manually. As a result, many people wanted to know how to clean their Macs automatically. If you were hoping to find information about how to clean a MacBook, you need to look no furthers.
This article covers you if you're looking for the top free Mac cleanup applications. Please review the options and choose the best Mac cleaner app for your needs, whether it's a paid service or a free one.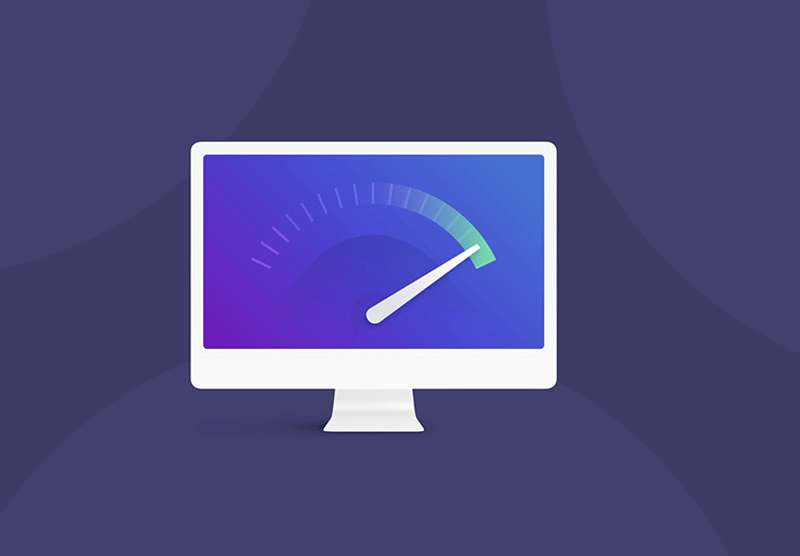 MacClean360 - Remove All Types of Junk Data on Mac
DoYourData MacClean360 is an all-in-one Mac optimization tool. It offers 9 tools: Junk Cleaner, Uninstaller, Duplicate File Cleaner, Large File Cleaner, Disk Manager, Memory Manager, Startup Items Manager, Internet Cleaner, File Shredder.
Junk cleaner allows you to scan the entire Mac system and find all junk data including system junk, app junk, Email junk, iTunes junk, Xcode junk, etc. Then you can clean up all junk data by 1 click. Other tools also can help you remove useless applications, duplicate files, old/large files, browsers' caches/cookies, etc.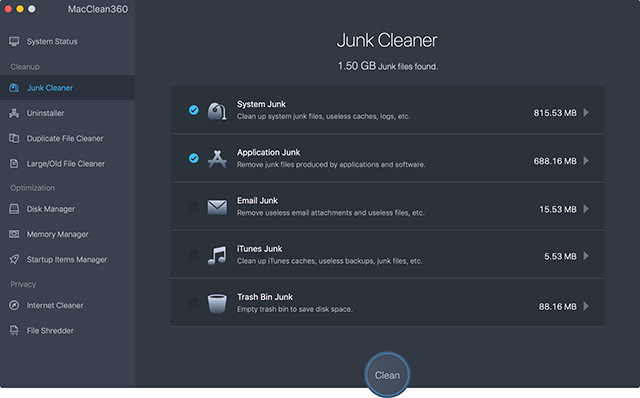 ---
CleanMyMac X: Award-winning Mac Cleaner Software
In addition to being one of the greatest Mac cleaning tools, it also has many other useful functions. It can also aid in removing malware and increasing memory performance, both of which contribute to your laptop's overall speed. That may be the only software you'll need to optimize your Mac's performance and remove unnecessary data.
Multiple algorithms work here, guaranteeing your computer is safe from all malware while running at peak efficiency. Expired caches, corrupted downloads, logs, and localizations are all purged to achieve this. There is a premium version of CleanMyMac X and a free one. While the premium version is where the real value lies, the free edition will give you a solid understanding of how this tool cleans up and speeds up your Mac.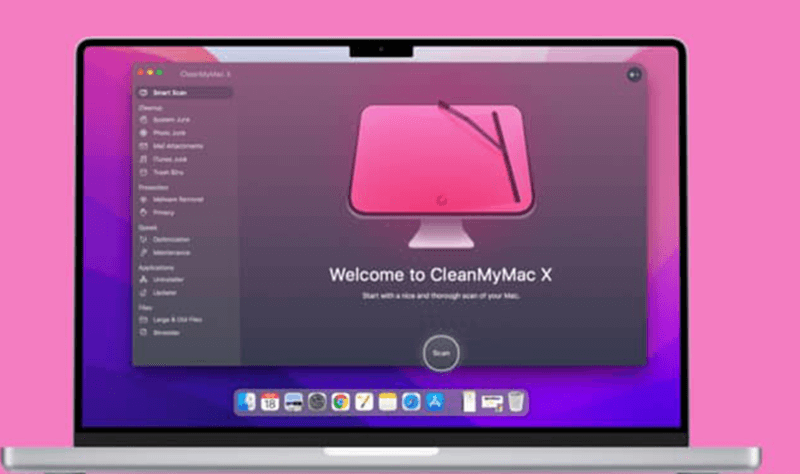 ---
Macube Cleaner: Easy-to-use Mac Cleaning App
Macube Cleaner is the best software because it provides intuitive features that allow users to quickly and easily clean and optimize their Mac. This all-in-one program has eight different cleaning modes, allowing you to do everything from clearing unnecessary files and folders to uninstalling applications.
Macube Cleaner's user-friendly design means you can quickly and easily clean your Mac without getting bogged down in technical details. Select a mode from the left panel, and in just two more steps, you may scan your device and remove any unnecessary data or files. Macube Cleaner provides a free 7-day trial during which you can use all of its capabilities to clean your Mac. There will be no costs associated with using the service during this time.
Go to download Macube Cleaner >>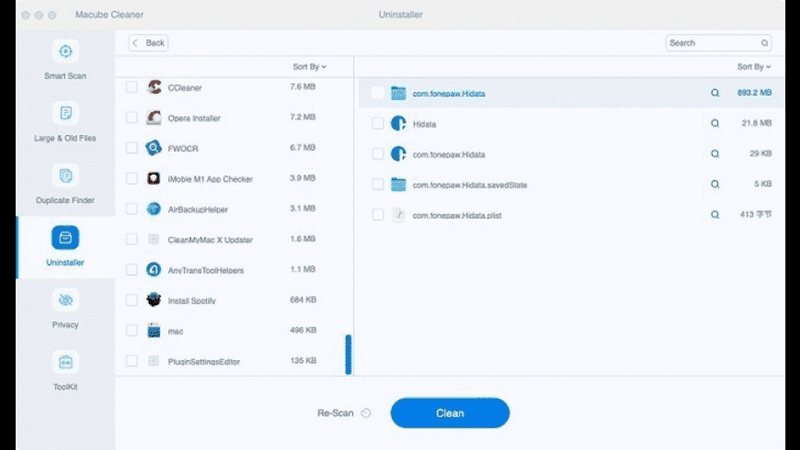 ---
Disk Clean Pro: Delete Hidden Files on Mac
Disk Clean Pro is a well-regarded tool that can safely and effectively clean your Mac of unnecessary files and data. Powerful tools assist in removing unnecessary items, such as duplicate logs, crash reports, and even partial downloads, freeing up valuable storage space. Disk Clean Pro also helps you make the most of your Mac's storage space by eliminating unused items, such as duplicates, huge files, and old ones.
Go to download Disk Clean Pro >>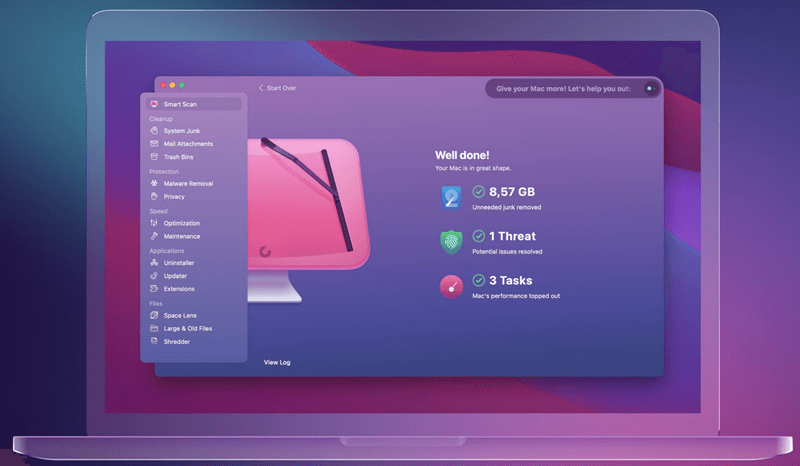 ---
Parallels Toolbox: Clean Up Mac Drive
Parallels Toolbox for Mac is another excellent option for those looking for Mac cleaning software. The Clean Drive, Memory Clean, Find Duplicates, and Uninstall Applications capabilities are just a few of the excellent cleaning options in the suite of more than 30 tools. I went for Parallels because it offers a 7-day free trial with all of these features (although you do need to provide personal information to sign up).
Go to download Parallels Toolbox >>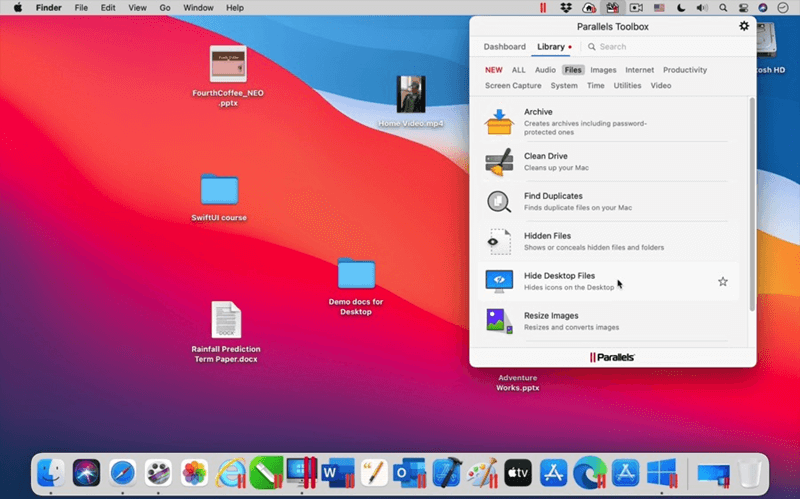 Conclusion:
While it's true that we can delete unnecessary data from our electronic devices, doing so is a time-consuming, wasteful process. However, you may speed up your Mac by eliminating unnecessary clutter with the help of a cleaner application.
It will also improve performance by giving your system a more polished, streamlined appearance. Cleaning your Mac is a breeze when you use one of the recommended software utilities. Based on factors including user-friendliness, popularity, and the quality of their cleaning and optimization tools, these are some of the best Mac cleaner applications in 2023. However, you may speed up your Mac by downloading any of these at no cost and without leaving your house.