Have you ever thought of how to get your Windows 7 PC's data securely erased before sending it for repairing? Sending your Windows 7 computers or other devices to a local store might increase your risk of data insecurity. Thus during such case, you won't demand others to owe your data's publicly. The best way is to get them erased permanently with Windows 7 data erasure software.
Why Windows 7 data erasure software?
Destroying data's from your Windows 7 hard drive might be a risky and most vital job. But certainly, some of the traditional ways being carried out would not be much efficient. You might now think why? Answers are simple, as though using older forms of data deletion instead of destroying your data will allow free recovery software to get those deleted/formatted data's being recovered easily. Thus in order to pause this traditional technique a modern solution of data erasure software for Windows 7 is launched.
Over the years much such software has been launched which aims at helping PC or laptop users in secure deletion of their data's while repairing of the system. Rather you require powerful data erasure software for Windows 7 that can smartly wipe out data's from storage media and also from wipe hard drive under Windows 7. Quite an efficient mode of secure deletion, especially for the Windows 7 users, is this DoYourData Super Eraser.
How to use Windows 7 data erasure software?
Firstly you can wipe out your selective files and folders being stored under Windows 7 in order to erase them. These types of erasing or rather say wiping are beneficial where you need not have to clear the entire hard drive.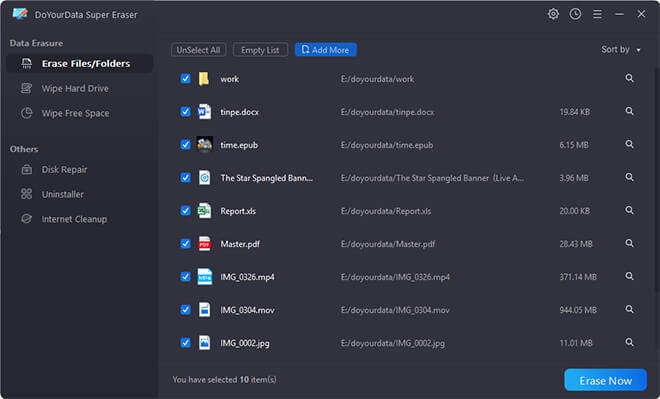 You can even wipe out entire Windows 7 hard drive. This enables all the data's to be deleted and also clears the previously deleted data.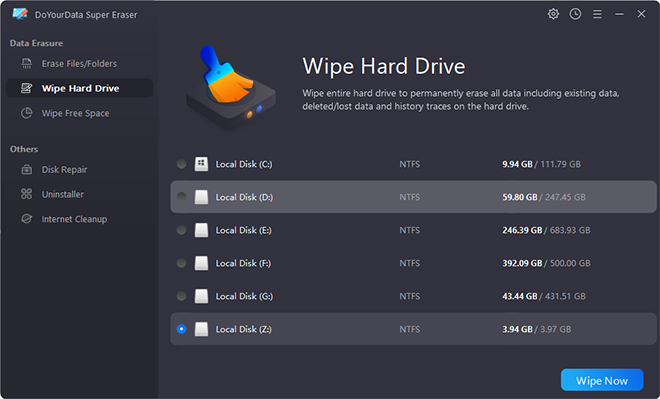 Wipe free disk space of Windows 7 hard drive to permanently erase deleted/lost data on the Windows 7 PC without affecting the existing data.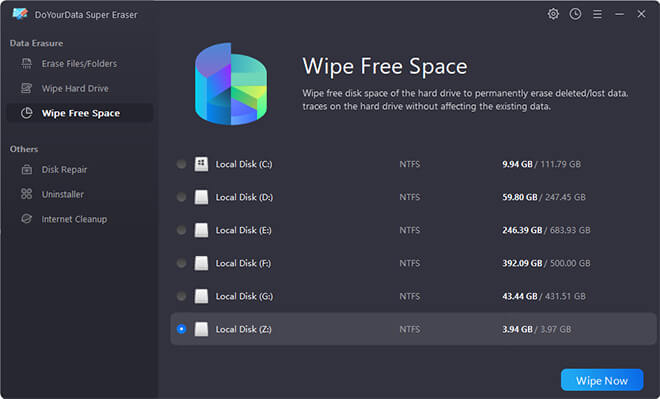 Benefits of using Windows 7 data erasure software
If you are searching for a very sensitive security tool, then this data erasure software for Windows 7 is going to be your preferred choice. People do choose them as they allow you to completely get the sensitive data's removed from the hard drive. This is done simply by overwriting it with patterns being selected. This type of software tool can support Windows XP, Windows 7, etc. One of the most suitable benefits is that this software is compatible with any of the drive that fits in Windows version.
Some Windows 7 users try to keep data's secret that probably is not to be shared with other people. Thus in case breakdown of your system, you won't allow data's to be visible to others. Thus you might either delete them, but this won't delete them permanently. In order to permanently destroy data, wipe hard drive, Windows 7 data erasure software is the best choice. After erasure, the erased data is permanently lost, can't be recovered by any data recovery software or data recovery service. Nobody, even the most experienced data recovery expert, can't get any piece of your data information.