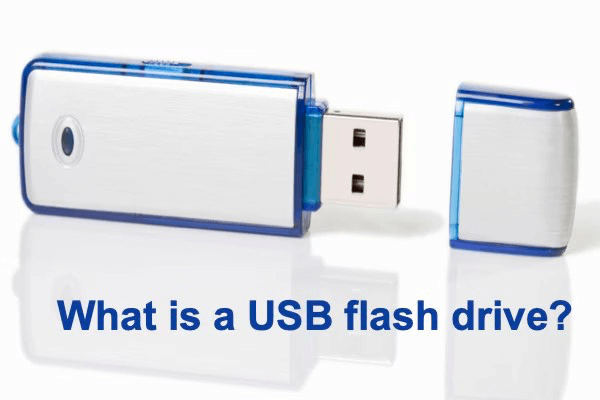 USB flash drives are among the most ubiquitous storage devices for transmitting information, although their alternate names and flash drives frequently cause confusion. You will be more productive after you understand what it is and how to use it.
What exactly is a USB flash drive?
A USB flash drive, also known as a pen drive, thumb drive, jump drive, or USB stick, is a portable data storage device that incorporates flash memory and a Universal Serial Bus (USB) interface. It has the shape of a thumb and is encased in a plastic or mental case.
Popular USB brands and storage capacities
Storage capacity has improved substantially since the first USB flash stick with an 8 MB capacity was released in late 2000. A USB flash drive may now carry anywhere from 8 GB to 2 TB of data.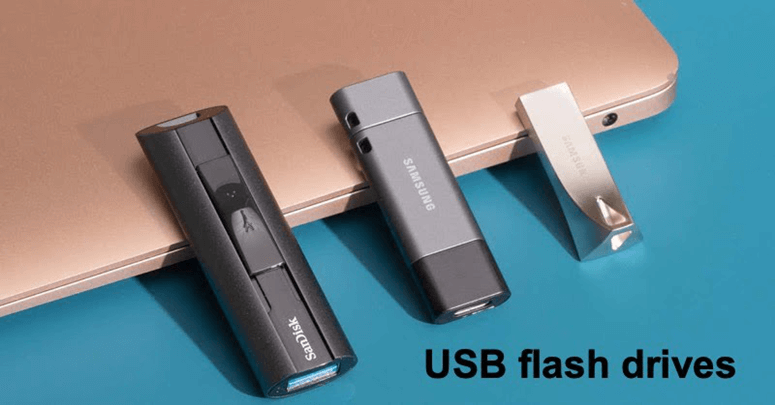 San Disk, Kingston, Transcend, HP, and Sony are among the most popular USB flash drive manufacturers.
USB requirements as well as file system options
You may have heard of many file systems such as NTFS, APFS, HFS+, FAT, and exFAT and are unsure which one to use on a USB flash drive.
Because of their high universality, most USB flash devices on the market are formatted as FAT 32. However, it can only operate with files that are less than 4GB in size.
If you need to transmit files larger than 4GB, format your USB flash drive with a file system that supports larger file sizes. Here is a synopsis.
Choose exFAT if you need to operate between multiple operating systems.
Choose NTFS if you mostly use Windows.
Choose HFS+ if you operate with macOS.
Choose EXT if you just need to transfer to Linux devices.
Aside from memory performance, another important thing to consider when purchasing a USB flash drive is the USB specification. USB 2.0, USB 3.0, and USB4 are the three primary USB standards.
USB 2.0 flash drives have a data transfer rate of up to 480 Mbps.
USB 3.0: The initial generation of USB 3.0 has a maximum throughput of 10Gbps, which is ten times faster than USB 2.0 and uses less power.
USB 4: It debuted in 2019, allowing data transmission speeds of up to 40 Gbps. It is now available for a limited number of devices, including Apple's M1-powered Macs.
Flash drive versus pen drive
Because a pen drive, sometimes referred to as a USB flash drive, is a form of flash drive, people frequently confuse the two.
A portable data storage device with flash memory and a USB interface is called a USB flash drive, also referred to as a pen drive.
On the other hand, a flash drive can be any data storage device that makes use of flash memory. It might be an SD card, SSD, or pen drive.
A portable data storage and transfer tool is a pen drive. In addition to being portable, a flash drive can function as an internal solid-state drive in a computer (SSD).
To operate, a pen drive must be directly inserted into a USB port. A USB cable, card reader, a computer, or a smartphone can also be used to access a flash drive.
Pros and cons of USB flash drives
USB flash drives provide the benefits of being portable and practical to use. USB flash drives don't have moving parts, and they don't require an additional cable to be accessed like other portable storage devices do.
Disadvantages of USB flash drives: When moving files between devices, a USB flash drive is more vulnerable to data loss and security breaches, making it simpler for a virus to infect or spread malware to other computers.
What is a USB flash drive's typical price range?
The capacity of USB flash drives affects price; the higher the capacity, the more expensive the device. However, larger USB flash drives cost substantially less per unit than smaller ones.
Check out some of the most well-liked USB flash drives on Amazon. You can plainly see that a USB drive greater than 64GB costs between $0.02 and $0.17 per gigabyte. However, the cost of a USB stick with a capacity less than 64GB ranges from $0.19 to $0.67/GB.
Advice on maintaining USB flash drives
A USB flash drive's lifespan is difficult to predict because it relies on the memory type, global semiconductor capacity, and actual usage patterns. Here are some suggestions for extending a thumb drive's life.
Stay far away from heat and water in a secure area that is containerized.
If not used, make absolutely sure the cover is on, and keep your fingers away from the user's area.
Direct file editing on a USB flash drive is not advised. A prolonged run will heat the disk and could even damage the contents.
Always remove your drive carefully. Try not to remove a thumb drive from your computer.
Guide and tips:
How to format USB flash drive >>
Recover lost data from USB flash drive >>
Fix USB flash drive not showing up on Windows >>
Fix USB flash drive not showing up on Mac >>
DoYourData Products
Permanently delete data from any device or disk to prevent data recovery.
Free Trial