What happens if you don't successfully update to iOS 16 on your iPhone? Lost data on your iOS 16 iPhone or iPad, including messages, photographs, and notes? You may get back your lost iPhone data for any cause, including unintentional deletion of data, phone theft, crash, crushed, water damage, system update failure without backup, and so on.
Many different iOS 16 data recovery tools may be found online or in stores. Using the recovery tool, you may effortlessly retrieve all of your misplaced information; nevertheless, picking the finest recovery software might be a daunting endeavor.
This post provides a list of the best iOS 16 data recovery programs, so you can pick the program that finest suits your needs and gets the job done quickly and easily. We will also show you some practical, safe, and trustworthy solutions to recover lost data from iPhones after the update to iOS 16.
iOS 16 Data Recovery Software
This article lists the top data recovery apps for iOS 16, enabling you to choose the one that works best for you.
Do Your Data Recovery for iPhone
Do Your Data Recovery for iPhone is a recovery program for iOS 16, and it can quickly restore 15+ different kinds of iPhone data files. Even if the photographs in your iTunes backup are encrypted, this program can get them back for you.
The user interface is straightforward; even a novice can pick it up quickly and start using it effectively. This application is safe to use and has a simple interface and process. You can quickly recover various files and data types; however, the scan duration is too lengthy.
Do Your Data Recovery for iPhone
Recover lost data from iOS 16 iPhone, iPad, iPod touch.
Recover lost WhatsApp, WeChat messages, contacts, images, videos, notes, etc.
Two data recovery modes.
Step 1. Open Do Your Data Recovery for iPhone on your computer and connect the iOS device to your computer.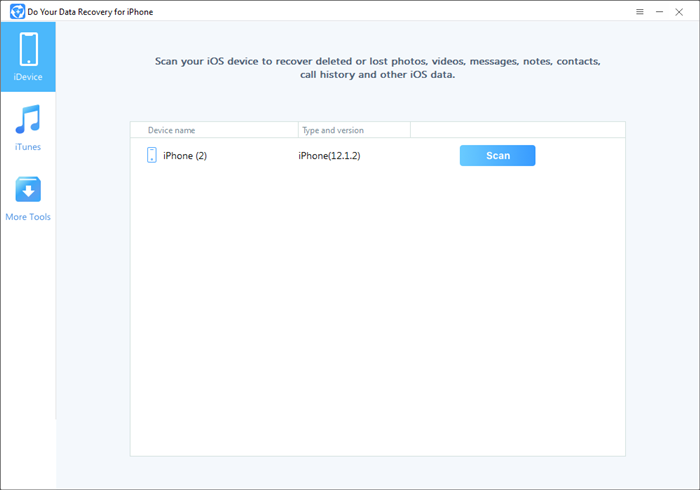 Step 2. Select the iOS device and click on Scan button. Do Your Data Recovery for iPhone will scan the iOS 16 device and find all deleted/lost files.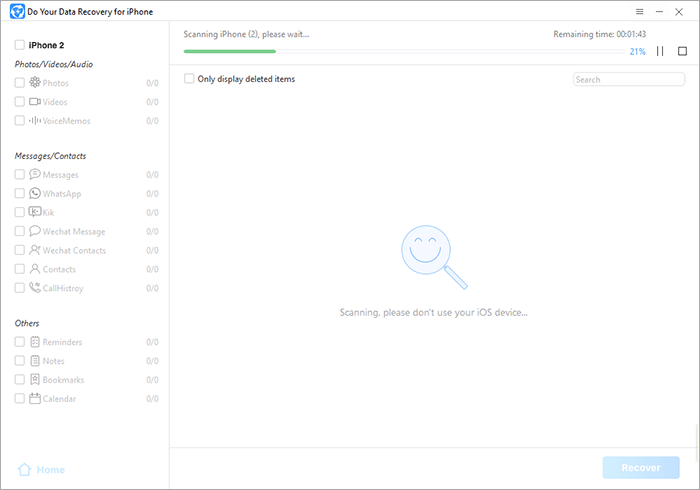 Step 3. Once the scan is completed, you can preview all recoverable iOS files, then selected wanted files and save them.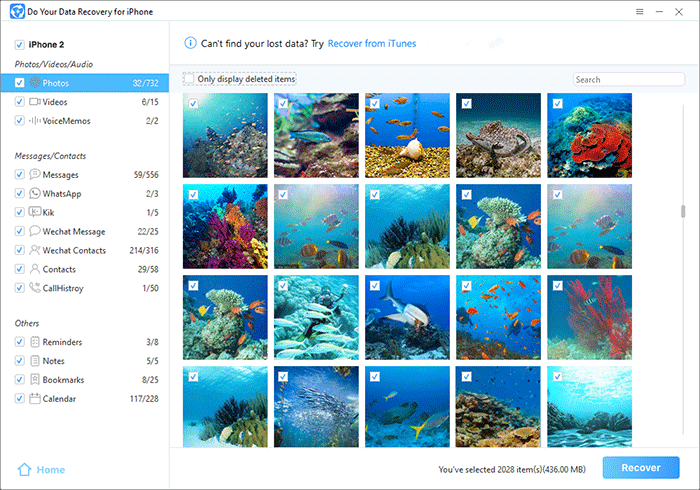 Tenorshare UltData
Tenorshare UltData is fantastic data recovery software for iOS devices. Whether you've lost data from an iOS device, an iTunes backup, or an iCloud backup, this program can get it back for you.
Recover lost data carefully and securely using this program that supports over 20 file types, including SMS, contacts, photographs, WhatsApp, and more. This utility allows you to examine the file before recovering it, and it also gives you the option to choose individual files or a batch of files to restore.
Stellar Data Recovery
Stellar Data Recovery is a piece of software that may be used in these situations to recover information that has been lost. Data from an iOS device, an iTunes backup, or an iCloud backup may be restored using this program. Deep Scan is a tool that will go deep into the lost data to get it back.
File formats as diverse as contacts, Safari bookmarks, notes, and many more are supported by this program. An easy-to-navigate interface and dependable data retrieval are two of its many selling points. Although it is useful, the time it takes to complete a scan may be a problem for some people.
Using An iTunes Backup, Restore Data Lost In The iOS 16 Update
If you backed up your iDevice using iTunes before installing the latest iOS version, you might use that backup to get your information back in case anything was lost during the update.
First, you'll need to connect iPhone to your computer through a USB cord and then launch iTunes on your PC.
If your iOS device shows up in iTunes, click its icon. Navigate to the "Summary" tab and choose the "Restore Backup" option.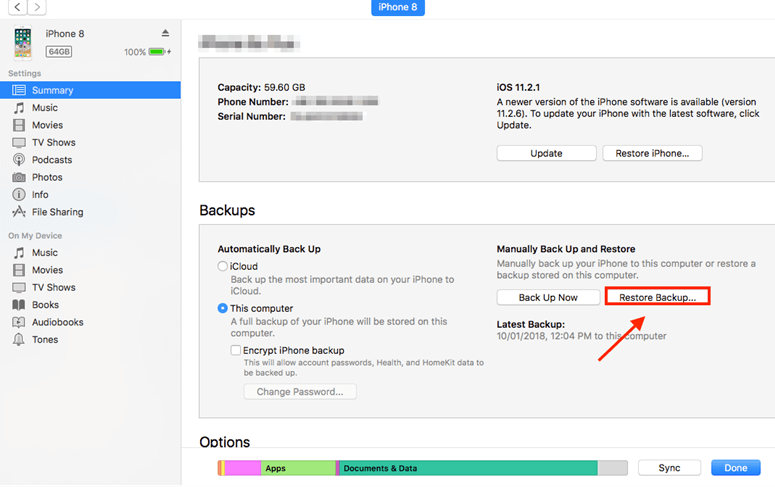 Examine the backup information, and then choose the backup you created before the iOS 16 update. You may choose the most recent backup and click "Restore" even if you didn't create the backup.
Using An iCloud Backup, Restore Data Lost In The iOS 16 Update
You may recover deleted or missing data from an iCloud backup by following the instructions below if you backed up iOS device to iCloud before switching to iOS 16.
On your iPhone, navigate to Settings > General, find and hit Reset, then select Erase All Content and Settings before entering your password. Then your Apple device will return to its original configuration.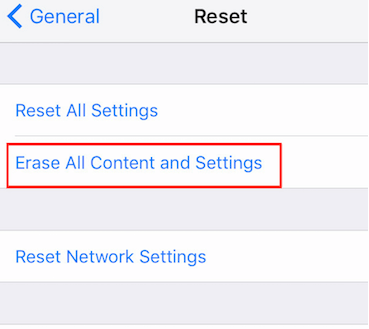 After setting up your iPhone, on the "Apps & Data" page, choose "Restore from iCloud Backup."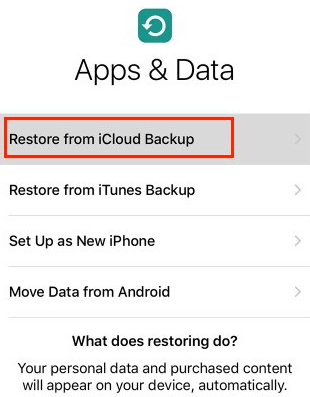 Go to your iCloud account and sign in. Select the last iCloud backup you created by tapping "Choose backup," then restore it by selecting "Restore." Now, wait for the repair procedure to finish.
Conclusion
The best data recovery apps for iOS 16 are discussed above. If you're looking for the best iPhone data recovery software, your best bet is Do Your Data Recovery for iPhone, while every program has its own set of features, benefits, and drawbacks.
With the use of this program, recovering deleted files is as simple as magic. We hope you learn a lot from reading this post. Backups made in either iTunes or iCloud may be used to bring the device back to life. It is possible to retrieve all of your iOS data.
The most notable aspect is this. Having a backup is a normal and crucial practice, which is another lesson we can undoubtedly learn from this.