For most Mac computer users, losing their data has to be one of the worst nightmares they wish to avoid at all cost. However, no matter how careful we use our Mac and how organized we store our important files, there is still a possibility that we lose our data on Mac. Some hardware failures are more likely to lead you to losing you files accidentally. Other than that, we can also delete our own files accidentally. Formatting our Mac hard drive will also remove our data completely. Thankfully, we now have plenty of free Mac disk recovery software in the market to help us restore our lost data effectively. However, since we have to choose from many different choices, it would be best if take our time to find the most reliable option.
Download free disk recovery software for Mac
DoYourData has come up with their own free Mac disk recovery software known as the Do Your Data Recovery for Mac Free. This would be a reliable free Mac disk recovery software that can help you restore your lost or accidentally removed data from your Mac hard drive. DoYourData strongly believes that this free Mac disk recovery software can be a powerful and effective solution to your data recovery issues. Not only that this software comes in very handy in recovering deleted, formatted or lost files from your hard drives on your Mac, you can also save your precious files from removable devices as well.
More interestingly, the free Mac disk recovery software developed by DoYourData is not only compatible with new machines with the latest operating systems like macOS 10.12-10.15 Mac OS X 10.11, 10.10, 10.9, you can also use this reliable undelete software in the older devices with previous OS like Mac OS X 10.8, 10.7, 10.6.
When it comes to choosing the right free Mac disk recovery software for your computer or laptop, it would be best if you have a closer look at them before downloading. Not only that you have to pay more attention on the system requirements of the undelete software. You should also discover the strengths and drawbacks of the software as well. It is highly advised that you do not pick the first undelete software that you see without making some comparison to other similar software. A few comparisons will lead you to the most suitable and the best undelete software for your device.
One of the most important aspects you need to ponder when it comes to choosing a free Mac disk recovery software is their features. Just because we are looking for a recovery software program that comes for free, it does not mean that we should not try to enjoy plenty of features. It may take some time for you to find the data recovery software that come with complete features. However, the time you spend will be rewarded with a reliable and convenient undelete software for your Mac.
DoYourData has introduced a reliable data recovery software tool to their customers for free. Do Your Data Recovery for Mac Free can be used for any kind of disaster or lost data scenario. You can easily recover any kind of file you lost from any kind of storage device you may have.
Three steps to recover lost data from Mac disk
Step 1: Choose the file types you want to recover.
Do Your Data Recovery for Mac Free is able to restore all types of lost files from Mac disk drive or external storage device.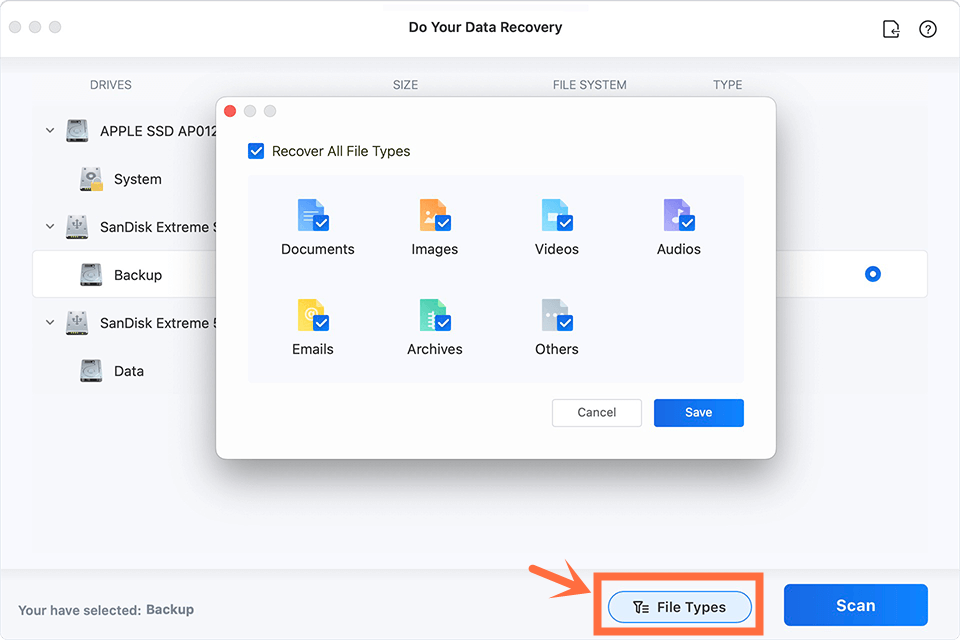 Step 2: Scan the hard drive.
Choose the hard drive where your data is lost, then click on Scan button to find deleted/lost data in your Mac disk drive.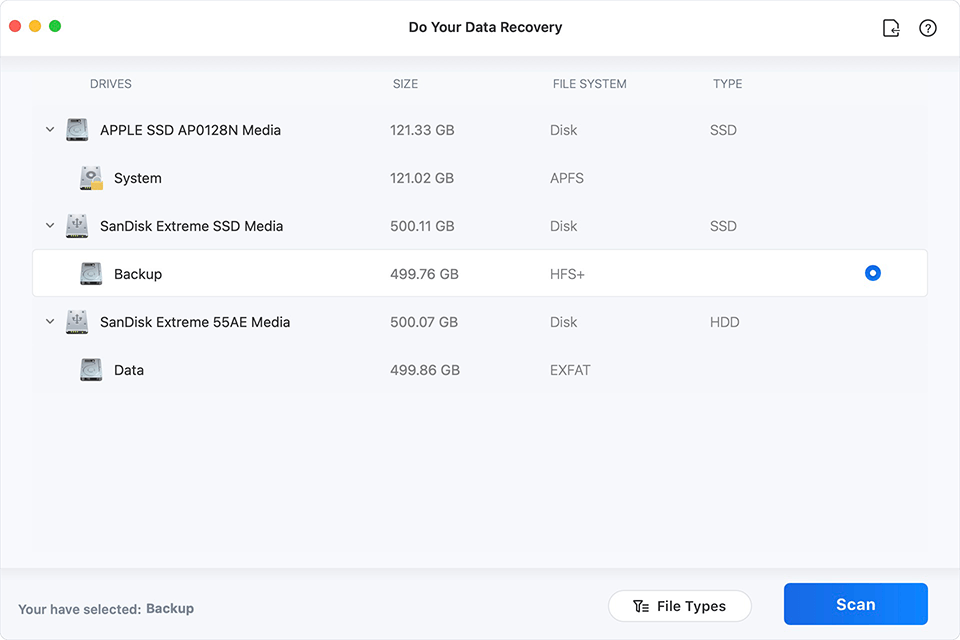 Step 3: Preview and recover lost files.
After scanning, just preview and recover the lost files.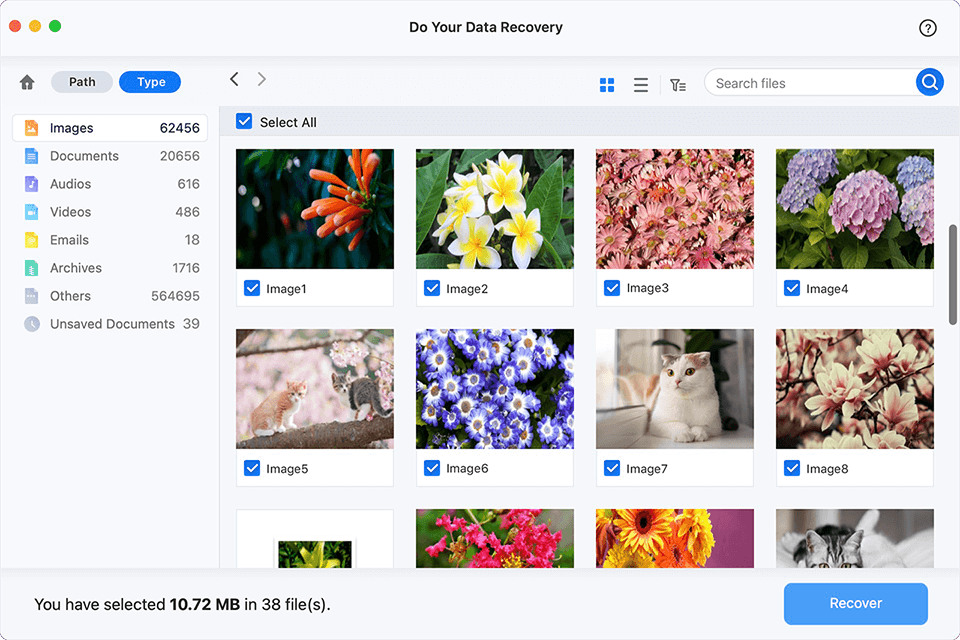 If you can't find all lost files after quick scan, then try advanced recovery mode. It will deeply scan your Mac disk and find all lost files. This free Mac disk recovery software also can help you recover lost data from deleted/lost Mac disk volume.