When your MacBook won't power on, you may launch from a secret recovery sector on your startup drive called Mac Recovery Mode to reinstall macOS, check the attached disks, and perform other tasks.
You can access Internet Recovery Mode (Network Recovery Mode), an Internet-based variant of Recovery Mode, if the local recovery partition is corrupted owing to file system or partition map corruption or the inability of Command R. Over the Internet, it loads recovery tools from Apple's servers.
How do I launch my Mac in Internet Recovery Mode?
Your Mac machine will automatically boot into Mac Internet Recovery Mode if the Command + R keys are unable to access macOS Recovery Mode on an Intel-based Mac.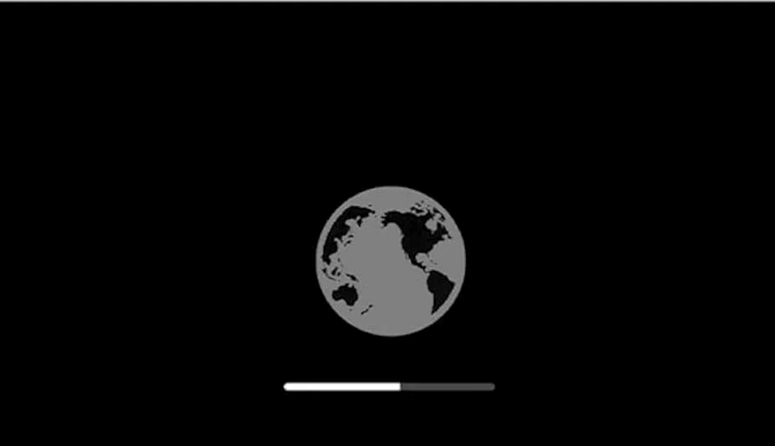 The procedures listed below can be used to enter Internet Recovery if Mac Recovery Mode is not functioning for you:
Shut off your Mac completely.
Hold down the Command + Option + R or Command + Shift + Option + R key sequence after pressing the power or Touch ID button.
Hold the keys down until the message displays on the screen as a spinning globe "Internet Recovery is started. It could take some time."
When a Wi-Fi menu displays, choose a Wi-Fi and type your Wi-Fi password if prompted. A network connection is necessary in order to load tools from Apple's servers when starting your Mac in Internet Recovery Mode.
Wait until Internet Recovery loads on the Mac. Depending on your Internet bandwidth, it might take minutes or even hours, so make sure your Mac is well charged.
The same macOS Utilities window with all tools accessible as in the default macOS Recovery will be displayed to you.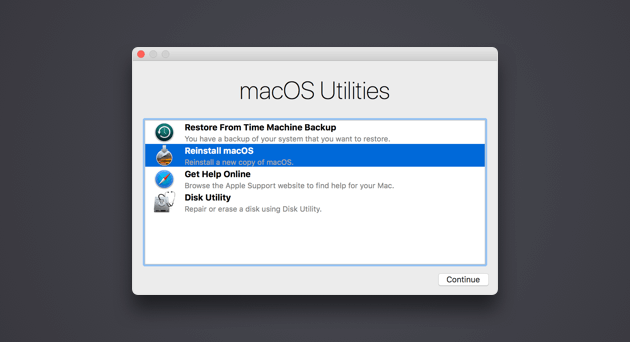 How can an Apple Silicon Mac be started in Internet Recovery Mode?
In actuality, ordinary macOS Recovery and M1 Mac Internet Recovery Mode have been integrated on Apple silicon Macs. There is no distinction between entering a standard macOS Recovery and booting an M1, M1 Pro, or M1 Max MacBook Pro to macOS Internet Recovery. Unlike on an Intel Mac, internet access is necessary to boot to both macOS Recovery and M1 Mac Internet Recovery.
Press the Touch ID button, then keep it down for a second to turn on the Mac. To check whether the network is available, click the Wi-Fi symbol. When you're ready to access M1 Mac Internet Recovery Mode, choose Options and Continue.
Difference between standard macOS Recovery and Internet Recovery
Standard macOS Recovery and Internet Recovery differ from one another.
The greatest difference between normal Recovery and Internet Recovery, apart from the different key combinations you press, is the Mac OS version they will install on your Mac.
The most recent macOS installer that was previously installed on your Mac can be found on the recovery partition of your Mac. It implies you can only install or restore the previous version of macOS using the default Recovery.
However, your Mac will automatically update to the most recent compatible macOS when you boot it up using the Command + Option + R keys while in Internet Recovery Mode. The other set of keystrokes in Internet Recovery will download the version of macOS that was pre-installed at the manufacturer on your Mac.
What should one do if the Mac's Internet Recovery Mode is broken?
The final option is to boot Mac from the USB bootable macOS installer if you are unable to access the built-in Recovery Mode on your Mac and Internet Recovery is also down.
You attach a USB thumb drive to the Mac after generating a bootable macOS installer on it, then turn on the computer while holding down the Option key. Instead of using your Mac's internal SSD to load the operating system, you can choose an external disk.
This will make a recovery partition on the external storage device, and you can then reinstall macOS by following the prompts on the screen.
macOS should be reinstalled in Internet Recovery Mode.
You can choose which version of macOS you'll install on your Mac by looking at the thumbnail next to the Install or Reinstall macOS option once you've reached the Internet Recovery Mode on Mac and macOS tools window.
You should: in order to guarantee a smooth and effective macOS installation.
In order for the macOS installer to identify a potentially corrupted Mac's hard drive, format the Mac startup disk first.
In the recovery menu, choose Install macOS or Reinstall macOS, and then press the Continue button.
To install macOS, follow the instructions.
Will my Mac be erased through Internet Recovery?
Your user data is not deleted when you utilize Internet Recovery. If standard Recovery Mode isn't working, Internet Recovery just loads recovery tools from Apple's servers; as a result, your data won't be impacted until you use Internet Recovery to format the Macintosh HD - Data disk in Disk Utility.
DoYourData Products
Clone HDD, SSD, Mac OS, external disk, USB drive, and more under Mac OS.
Free Trial