"I recently happen to meet such a problem that I got my external hard drive formatted by mistake, and when I realized that, I tried to stop the process. It turned out that a not-formatted error occurred and I had to reformatted the drive again. However, I had totally forgotten the files where were saved in the external hard drive. It seemed that it was a high-level formatting. The problem is that I'm not quite clear about the format issues. So what can I do? I tried to open the drive and find my lost files, they were just not there. Can you help me? And what can I do to recover files after formatting or reformatting data? Is there free reformatted files recovery software that I can use?" - Kohn
Overview of Format: Low-level format & High-lever format
Low-level formatting is the process to outline the positions of tracks and sectors on hard disk, and write control structures to define where the tracks and sectors are. A low-level format is usually used on a hard disk, emptying the disk's platters. High-level formatting is for writing the file system structures on the disk so that disk can be used for storing programs and data. High-level formatting is usually committed after the hard disk has been partitioned, even if only one partition is to be used.
It is not necessary to perform a low-level format on a disk so to erase it. Usually, a high-level format will satisfy the needs by wiping out the control structures and writing new ones. And the old data will be lost and the disk appears as new. So what will you do when you happen to perform a high-level formatting on your hard drive? Do you know how to recover the formatted files? Professional yet free solution for recovering reformatted or formatted data is available here. It is the free reformatted files recovery software.
Recover lost files with best reformatted file recovery freeware
DoYourData software provides effective methods to prevent or recover files from formatting or reformatting problems. The free reformatted files recovery software from DoYourData is Do Your Data Recovery Free, it can easily scan the hard drive and recover lost files after reformatting.
Method 1 Backup data or files
To create important data backups will be very helpful when you carelessly format them on your PC or storage devices.
Method 2 Use formatted or reformatted file recovery software to restore lost files
If you have no backs but happen to format or reformat important data, don't be panic. It's free to recover lost files or data due to format or reformat now with free reformatted files recovery software. Free download Do Your Data Recovery Free and recover files will be very easy now:
Step 1: Select the reformatted hard drive to start recovery.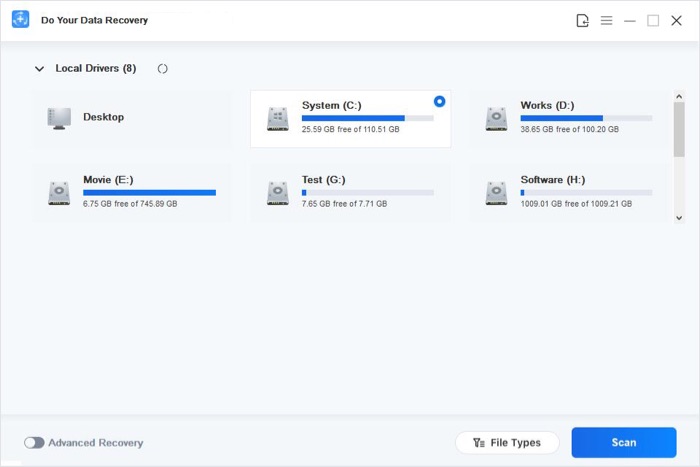 Step 2: Select the file types that you want to recover. Now start scanning the reformatted hard drive to find lost files.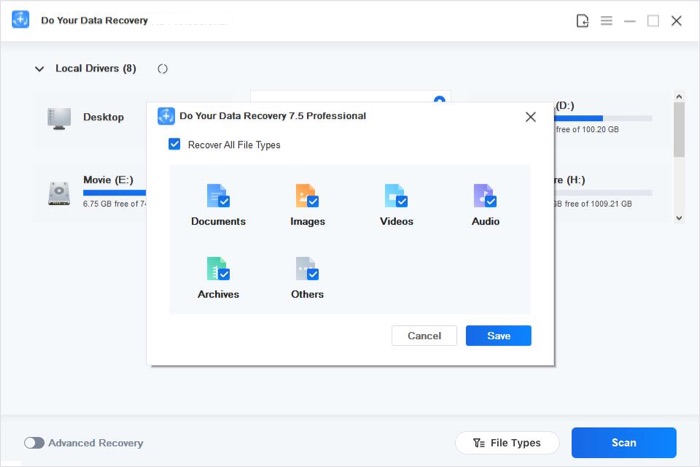 Step 3: Preview and recover the files. If you can't find all your files after the quick scan, just try advanced recovery mode to deeply scan the hard drive again.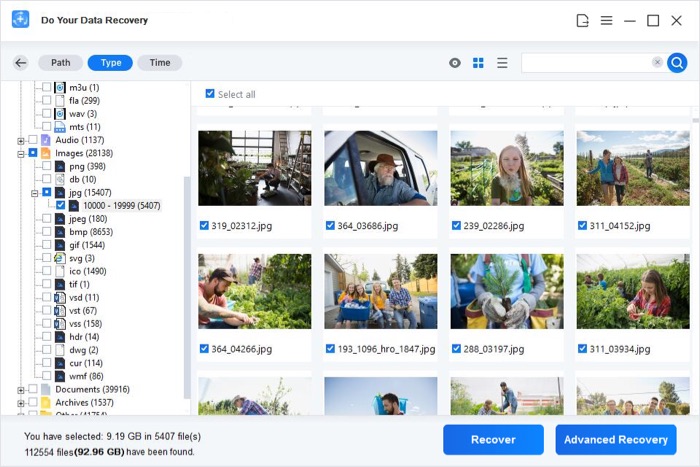 Do Your Data Recovery Free offers deep scan mode. If you can't find all lost files after quick scan, just try advanced recovery mode to deeply scan your hard drive to find all lost files. This free formatted recovery software also can help you recover lost data due to deletion, partition loss, virus infection, etc. Just download it here: