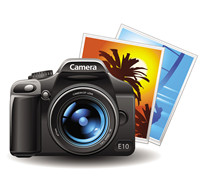 Many of us are often confused when finding that memory space in our digital camera or computer is indicated full, whereas the photos, videos, and other files we keep actually does not consume so much space. If you face the same issue, then the possible problem lies in the memory storage. Deleting or formatting the files on digital camera memory card does not mean that those files will be permanently erased. While it seems to be gone from the folder, the files are actually kept and hidden by the storage system before the new files overwrite the old ones. Thus, using data recovery software, you still can get your erased files back. So if you want to permanently erase files, for instance, permanently wipe photos from digital camera, this the easy guide.
Why you need to permanently wipe photos from digital camera?
This feature might come in handy when you accidentally erase important files, but not necessarily advantageous during other conditions. For example, you need to lend the camera to other people, so you need to protect your privacy by permanently wiping photos from the digital camera. Other situation, you want to sell the camera along with the memory card, so you have to get rid of all your photos in order to avoid any issues. Nevertheless, since the photos are not lost straightly lost from the camera, you need to use supporting data erasure software tool such as DoYourData Super Eraser. This software will solve your problem by permanently wipe photos from digital camera so that no data recovery software can bring the files back.
Wipe Camera Photos with Super Eraser
DoYourData Super Eraser is designed to eradicate any files and folders you wish in the memory card, hard disk, or any other storage device. By permanently delete the unused files you will have more space for new files. Considering the power of this software, it is suggested that you think carefully before running the application because the files wiped using the software can never be restored. If you have vital data you need to keep, then you should make a backup first before using DoYourData Super Eraser. So before you permanently wipe photos from digital camera, you'd better back up your useful photos to your hard drive.
Basically, there are three modes of data wipe used by this software. First, DoYourData Super Eraser will permanently wipe photos from digital camera in selected files or folders. Rather than erasing the whole files in memory card or storage, this mode allows you to choose only the selected files you wish to erase. To operate this mode on the software, all you need to do is dragging the data you wish to delete to the list, click 'Erase Now' button, and all the data will be permanently lost from the storage.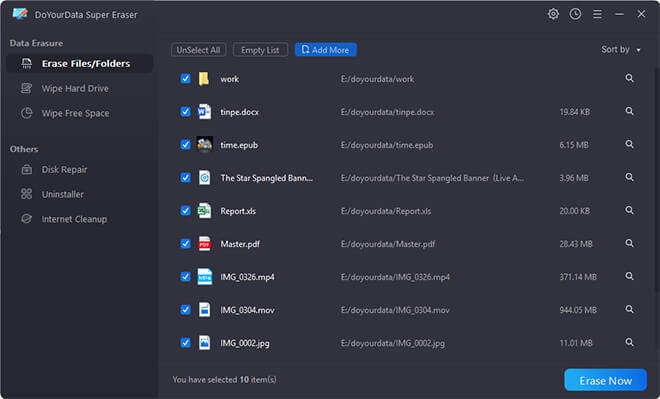 Second mode is erasing hard drive partition. If you need to the data in your storage media such as memory card, hard disk, and digital camera all at once, then this mode is perfect for you. You just have to click the mode button, select the device or storage you want to delete, and click 'Wipe Now'. The last mode is to erase the unused space kept automatically in the storage hidden system. All you need to do is selecting the mode, click the storage device, then press 'Wipe Now'.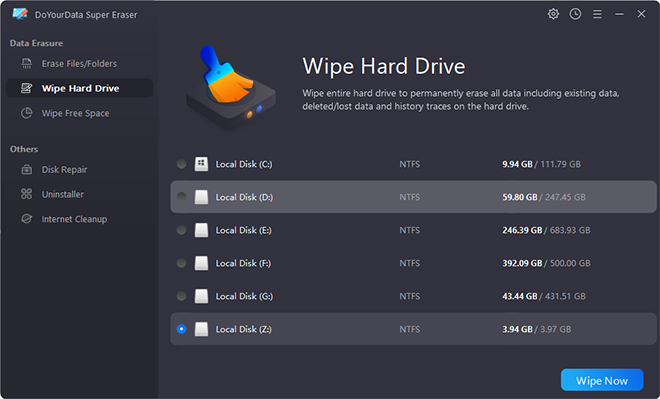 Download DoYourData Super Eraser to easily and permanently wipe photos from digital camera.