SSDs are far more reliable than hard drives; no storage technology is flawless. Even the most recent NVMe SSDs are prone to sudden or gradual failure.
Knowing how to recognize the warning symptoms of an impending SSD failure, as well as how to troubleshoot a failing SSD, might be the difference between permanent data loss and trouble-free recovery.
Here's a look at the most common causes of SSD damage and how to fix them.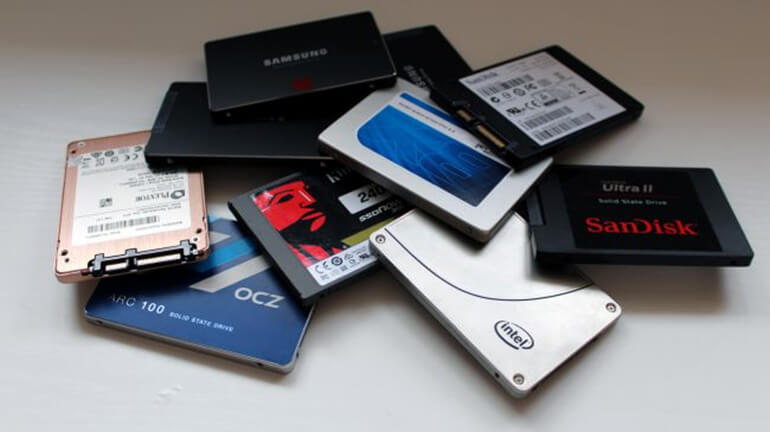 Common Causes of SSD Damage
Some of these failures may be explained by the SSD difficulties listed below. Please feel free to use this as a troubleshooting guide to identify and resolve the most frequent SSD issues:
S.M.A.R.T. Failures
S.M.A.R.T., or Self-Monitoring, Analysis, and Reporting Technology is a valuable self-diagnostic technology integrated into most current drives to discover potential problems with hard drives / SSDs and evaluate the device's overall health.
However, this will be ineffective for discs that have experienced unexpected SSD failure. It is most typically used to track the progressive loss of drive performance, such as that caused by regular wear and tear. You must use third-party software such as Speedfan to obtain S.M.A.R.T stats.
Hardware Issues
Let's start with the basics: turn off and restart your computer; search for any signs of activity, such as data transfer or blinking power indicators.
If the SSD can power up, the issue could be due to a software misconfiguration or a setup issue. As a result, before you tamper with BIOS or format your disk, open up your desktop or laptop to ensure that everything is aligned correctly and that all cords are in position.
Consider the peripheral connections; while an external device may be contributing to the problem, removing all peripherals that are not required for basic computer operations is preferable to see if this resolves the SSD issue.
Errors Involving Bad Blocks
Bad blocks on SSDs are similar to bad sectors on HDDs. This is commonly the case when a computer tries to read or save a file but takes an exceptionally long time and fails. As a result, the system finally fails and displays an error message.
The following are frequent indications of bad blocks:
1. The hard drive cannot read or write files.
2. Your computer/file system must be repaired.
3. Active programs frequently freeze and crash.
4. Errors often occur when moving files.
5. Running slowly in general, especially while reading large files.
Whether you see any of these symptoms, you should drive monitoring software to discover if there are any physical issues with your drive. If there are, back up your files immediately and begin looking for a replacement SSD.
You may back up your Windows PC to the cloud or an external drive using one of Windows's most acceptable backup applications.
Software and File System Issues
It is also possible that the cause of the errors and failures is not the SSD but a malicious application. Restart your computer in Safe Mode to troubleshoot the problem and see if the SSD issues persist. Secure Mode uses a limited set of drivers and can be beneficial for determining whether your computer software is failing.
To enter Safe Mode, press F4 while starting your computer (on Windows) or restart your system while maintaining the Shift key on the keyboard. Check that the primary operating system, critical applications, and drivers are all up to date. Use the system software update tools included in your machine.
Damage or corruption of the file system may also contribute to the storage device's instability. Launch your preferred disc utility to examine if the file system installed on this SSD is functioning correctly and if it detects any SSD faults that need to be addressed.
The good news is that software issues on SSD drives frequently resemble evident hardware defects, implying that the SSD issue may not be as severe as it appears at first glance. Finally, you can try reinstalling the operating system using the built-in recovery tools to see whether this fixes the instability caused by SSD difficulties.
Frequent Crashes
Frequent crashes are one of the most reliable indicators that an SSD is malfunctioning.
Of course, crashes and failures can be caused by a variety of different computer issues. However, if your system fails to boot or works properly only after a few restarts, it signifies the SSD is nearing the end of its life, and it isn't much you can do.
If you don't want to buy a new disc right away, make a backup of your data and reinstall Windows as soon as feasible.
Files Cannot Be Read or Written
This lousy block can function in two ways. The first occurs when you attempt to write something to the drive, but the bad block mechanism refuses to allow you to do so. Because your data was not written in the first place, it is not corrupted. The issue will be resolved automatically by the system. If not, try writing in another area and copying that to the desired location.
The system cannot read the written data due to the second faulty block. Unfortunately, in this scenario, the data cannot be easily accessible. This is the worst-case scenario. You can utilize software to retrieve data, but don't get your hopes up.
How to Extend the Life of Your SSDs?
If your SSD is about to fail, or if you've had it for more than five years, it's best to start looking for a replacement. Meanwhile, you can do the following to extend its life until you can acquire a replacement:
Avoid allowing excessive temperatures to impact the drive. Maintain proper cooling in your computer.
Avoid power interruptions and fluctuations in electricity.
Clear some space on your SSD so that it can shift data from faulty blocks.
If you need a replacement SSD, choose an M.2 SSD. They provide quicker data throughput than normal mSATA and, if your budget allows, should be your first choice when purchasing a new SSD.
How to Recover Lost Data from Damaged SSD?
If you want to recover lost files or inaccessible files from a damaged SSD, or you have formatted the damaged SSD and wanna to get erased files back, just try a data recovery program - such as Do Your Data Recovery. This software can help you recover any lost file from a SSD or damaged SSD.
Recover deleted, formatted and lost files from SSD on both Windows and Mac.
Recover data from inaccessible or damaged SSD.
Recover lost data due to SSD format error.
Now, follow the steps below to recover lost files from a SSD or damaged SSD:
Step 1. Make sure the SSD has been connected the computer, and run Do Your Data Recovery. The fist step is to select the SSD to start data recovery.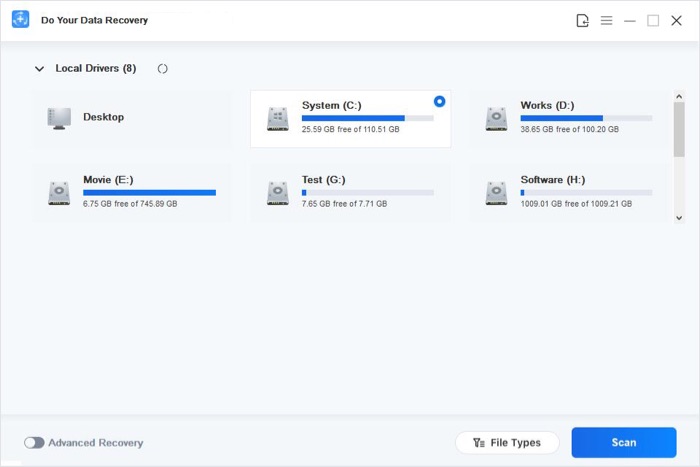 Step 2. Just click on Scan button. You can enable Advanced Recovery mode to deeply scan the SSD and find every recoverable file.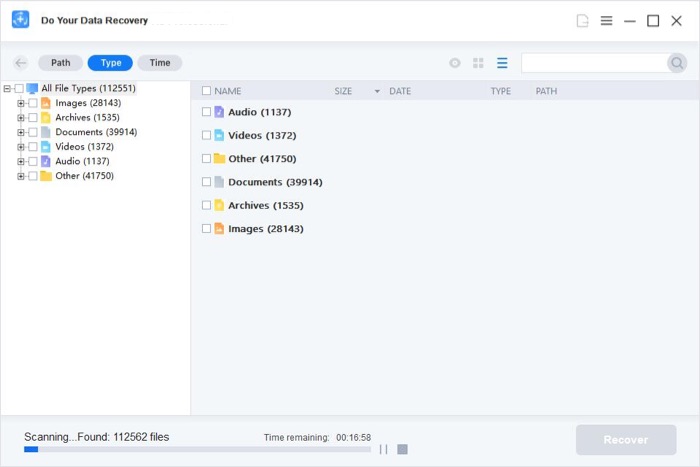 Step 3. Once the scan is completed, you can preview all recoverable files. Just select the wanted files and save them.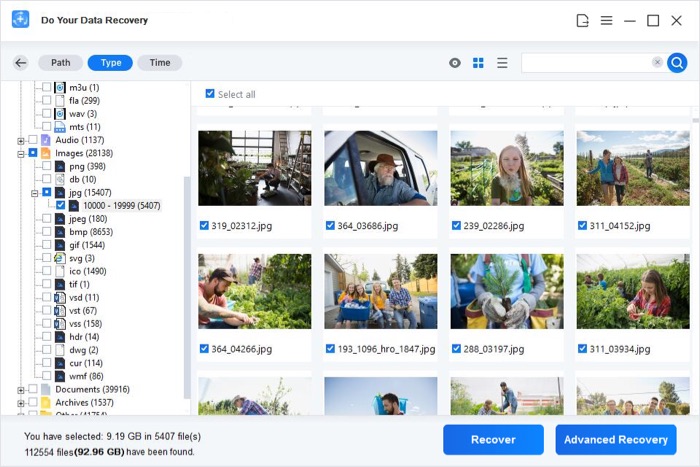 If you find your SSD gets damaged, you also can format it to fix logical errors. DoYourData Super Eraser can help you fix damaged SSD and permanently wipe all data from the SSD before you sell or donate it.