Many people may have updated or plan to update to macOS 12 Monterey and macOS 11 Big Sur, which have been available for quite some time. In addition, the latest macOS 13 - macOS Ventura official version will be released soon. Most of the time, we get a flawless Mac update and can look forward to the next one. However, we may encounter issues updating Mac to the most recent version of macOS Ventura.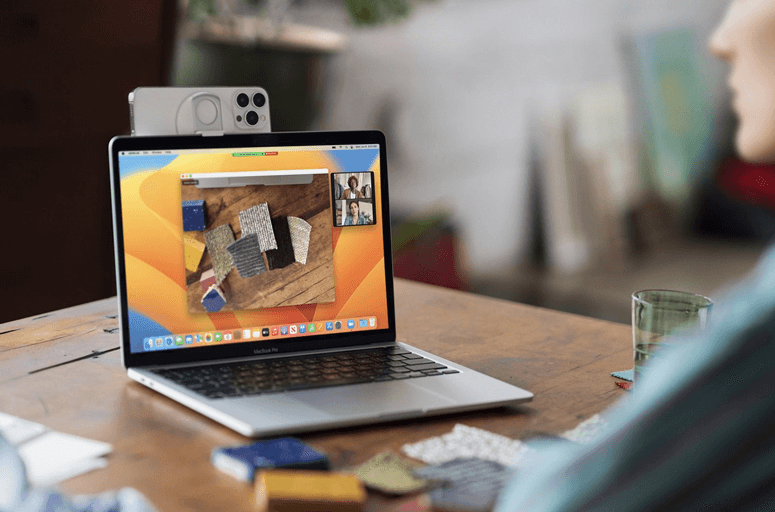 When users update the system, the most common complaints are "missing files after Mac update" and "I updated my Mac to macOS Ventura and lost everything." This could be disastrous but take a deep breath. We can recover your missing files after a Mac data loss using advanced recovery software and an existing backup after an Update to Ventura.
Follow this guide to recover deleted/lost files after upgrading to macOS Ventura.
Will Updating My Mac Delete Everything?
Usually, updating to a new version of macOS will only wipe some things because a macOS upgrade is intended to introduce new features, update Mac software, repair issues, and improve speed. The entire update process will not affect the files saved on your Mac storage. This can happen if you updated your Mac and then wiped everything:
macOS installation failed or was interrupted.
Excessive disc fragmentation causes hard drive damage.
The Mac hard drive does not have adequate storage space to accommodate missing files.
Regular system upgrades should be performed.
I have yet to back up import files using Time Machine or other methods.
Whatever the reason, we are here to help you avoid calamity. The following section will show you how to recover missing files after a Mac upgrade.
5 Ways to Recover Deleted Files on macOS Ventura
Now that you understand the causes of data loss following the macOS Ventura upgrade let's move on to the recovery method. Here are 5 strategies for recovering files from macOS Ventura:
Method 1: Recover Deleted Files on macOS Ventura from the Trash
If you haven't permanently erased the files, the simplest way to recover them is through Trash. Here's what you should do:
Step 1: On your desktop, navigate to the Trash folder.
Step 2: Right-click on the files you want to recover and select "Put Back."
The files or folders will be placed back in their original location.
Method 2: Use Terminal to Retrieve Deleted Files in macOS Ventura
If you have already cleared the Trash, proceed to "Way 2." If you still need to, you can use Terminal to restore deleted data on macOS Ventura if you haven't before. You must type the command precisely and convert files one by one.
Step 1: From the "Utilities" menu, launch the "Terminal" app. Utilities can be found in the "Applications" folder under "Finder."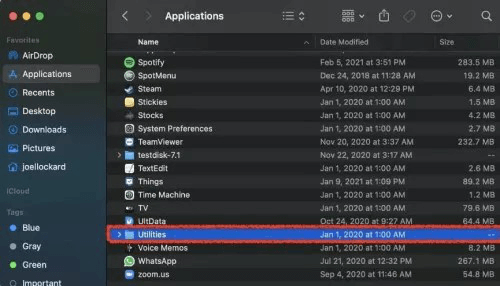 Step 2: In the Terminal, type "cd.Trash" and press the "Return" key. Then type "mv xxx../" but replace xxx with the name of the deleted file. Now press the "Return" key once more.

Step 3: To restore your deleted file, type "Quit" and exit the Terminal app.
Method 3: Recover Lost Files from Time Machine Backup
Time Machine is backup software built into the Mac operating system that automatically returns your information to an external hard disc. Has a Mac update erased everything? Time Machine can effortlessly restore lost images, iPhone photos, documents, calendars, etc. But, as I already stated, only if you have backup files.
Restart your Mac, then hold down the Command + R keys to enter Recovery Mode at the same time. (If you are using an Apple Silicon chip Mac, hold Power button to enter macOS Recovery mode.)
Select Restore from Time Machine Backup and press the Continue button.
Start Time Machine on your Mac, pick the files you want to recover and then press the Space Bar to preview them.
To recover missing data after a Mac update, click the Restore button. A time machine can be used to retrieve missing files.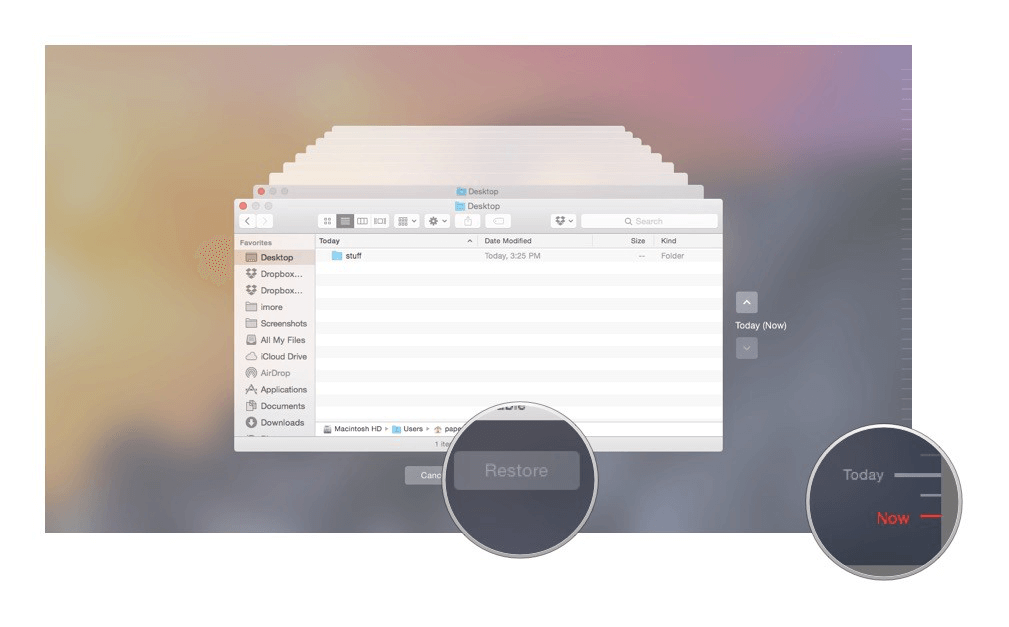 Time Machine occasionally displays errors due to incorrect operation or Mac performance. It is only sometimes possible to recover lost files after a Mac update. Try Do Your Data Recovery at this time.
Method 4: Log in to a Different User Account
Don't be surprised if you're advised to do so. Yes, I'm sure you know which account to use and how to log in; however, macOS updates occasionally merely wipe your previous user account profile while keeping the home folder, which is why your data are gone and missing. In this instance, you need to re-add your previous profile and log in again.
Select "Log out xxx" from the Apple menu.
Then, log in with your previously used account to see if the files can be retrieved; it is recommended that you try this on all registered accounts on your Mac.
If you cannot log in with your old account, click the Apple icon > System Preferences > Users & Groups, and then click on the padlock with your password to add the old version as before. Then log in to look for the missing files.
Method 5: Recover deleted/lost files on macOS Ventura using data recovery tool
If the methods above can't help you recover deleted/lost files on macOS Ventura, just try data recovery application. Do Your Data Recovery for Mac is a powerful, safe and easy-to-use data recovery application. It can help you completely recover deleted or lost files in macOS Ventura.
Do Your Data Recovery for Mac
Recover permanently deleted or lost files on macOS Ventura.
Recover lost data from erased/formatted hard drive on macOS Ventura.
Recover inaccessible or overwritten files on macOS Ventura.
Now, follow the steps below to completely recover deleted or lost files after upgrading to macOS Ventura:
Step 1: Select the hard drive to start data recovery.
Open Do Your Data Recovery for Mac, then select the hard drive where you delete or lose your files. It supports to recover lost data from local disk or external storage device.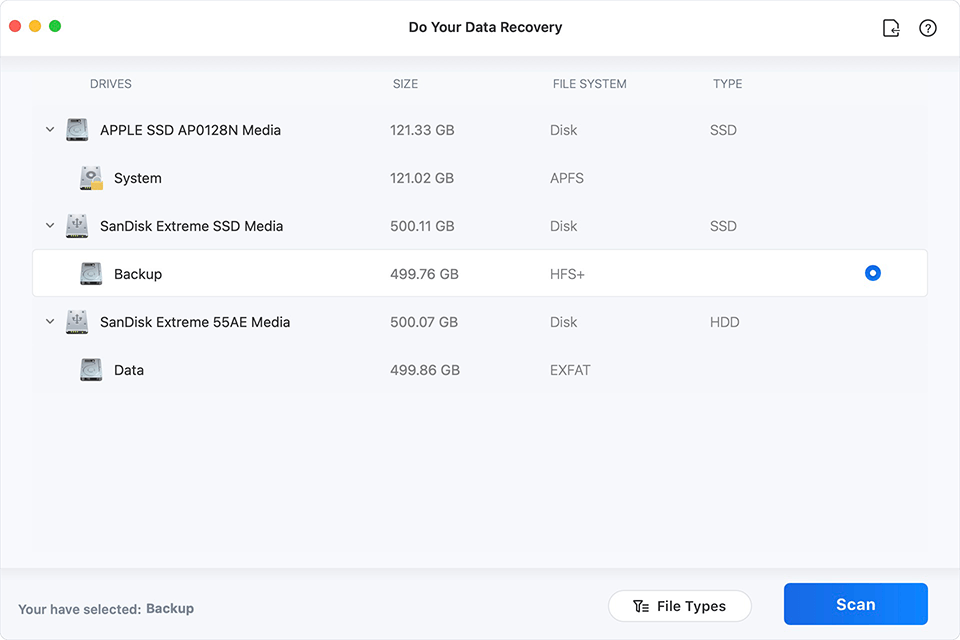 Step 2. Scan the hard drive to find deleted/lost files.
Click on Scan button. Do Your Data Recovery for Mac will deeply scan the hard drive and find every recoverable file.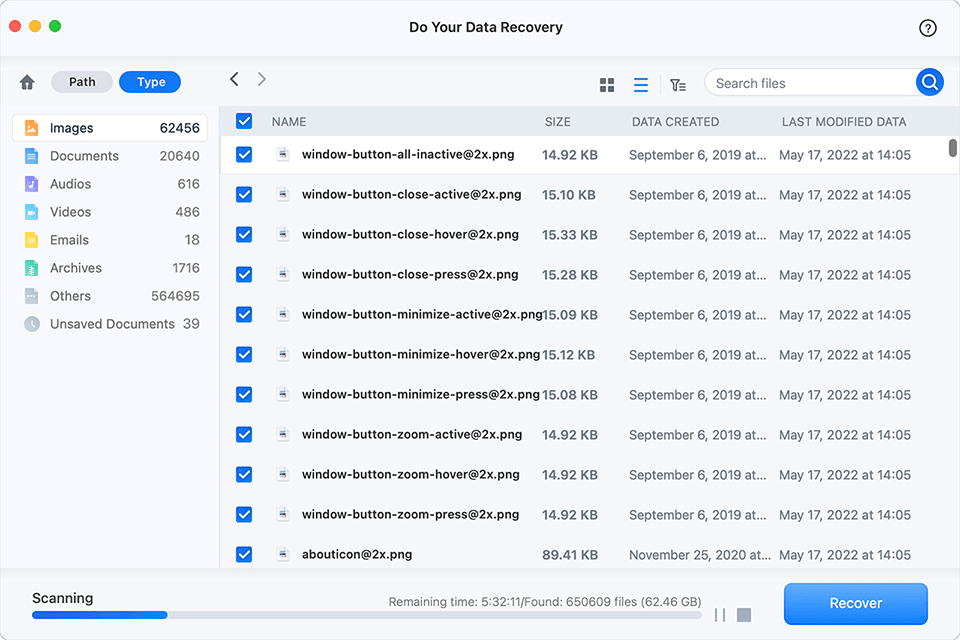 Step 3. Preview and recover lost files.
Once the scan is completed, you can preview all recoverable files. Select the wanted files and save them.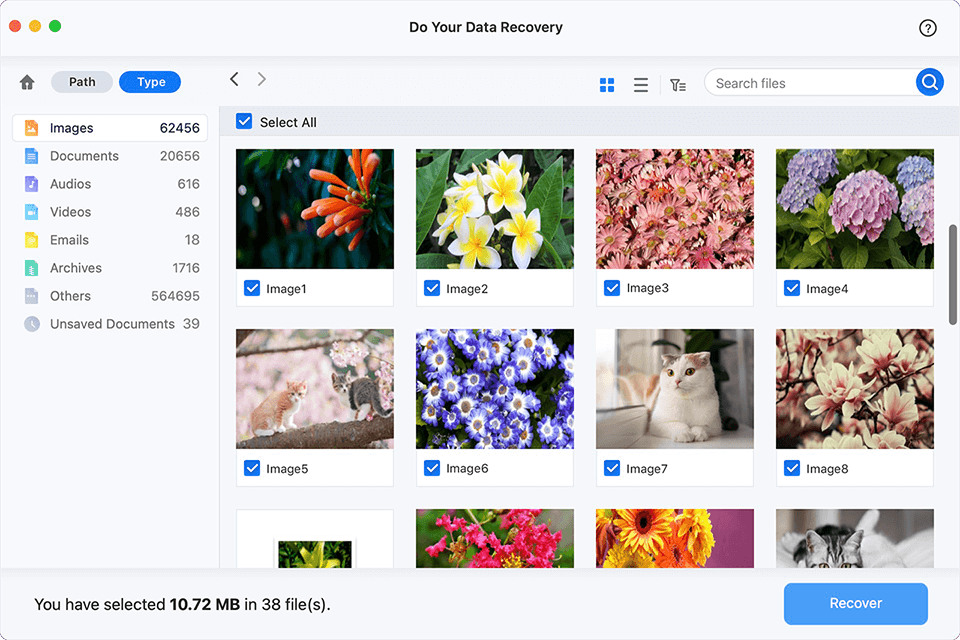 Tips to Avoid Missing Files After macOS Ventura Update
Simple steps can be taken to avoid lost data after a Mac update to Ventura:
Check if your Mac can run macOS 13.
Check Disk Utility for any issues.
Before upgrading, disable login/startup items.
To make automatic backups, start Time Machine and connect an external drive.
Free up and leave enough space for macOS updates.
Maintain at least 45 percent power on your Mac to keep the network running smoothly.
Check that your Mac's apps are up to date.
Conclusion
It's critical to keep your macOS up to date, but upgrades sometimes go differently than intended. Hopefully, you've followed our guide on how to restore deleted files after upgrading to macOS Ventura. You may not be comfortable using command lines on the Terminal or need a Time Machine backup.
Your best bet is to use a third-party program to recover deleted files on macOS Ventura. Whatever the state of your information, these third-party Data Recovery applications are your best chance for efficiently recovering lost files. It offers an easy-to-use interface, no learning curve, and recovers permanently erased files using an innovative algorithm.