Any computer user can benefit from the use of an external hard drive. It is easier to take, save, or transfer all the data you need with an external hard drive. Suppose you need to use the computer's hard drive, but it's locked. Unlocking the hard disk is a common question.
A hard drive can transfer or back up data regardless of the operating system you wish to utilize. We're going to concentrate on the Mac OS version for now. It will show you how to unlock Mac's hard drive.
Unlocking a MAC hard drive may be perplexing to some of you. There could be several reasons for this. If the hard drive only supports a particular file system, the MAC operating system will recognize it as a read-only file and lock the drive.
Other possibilities include a read-only hard drive setting. If this is the case, the file cannot be deleted or even copied to the hard disk from your MAC. When we don't know what's causing the pain, it's a headache. Alternatively, you may need to decrypt the hard disk to access it from an operating system running on a Macintosh machine.
Methods to Unlock A Hard Drive on Mac OS?
On a Mac, unlocking the hard disk can be done in various methods.
Method 1. Unlock Mac Hard Drive With FileVault.
The application known as FileVault is the one that will enable you to encrypt data that is stored on your Mac. You can encrypt the data stored on your beginning drive if you use this native disk encryption application and input your login password when prompted.
Follow the instructions below on your Mac to unlock the hard drive that is locked and obtain access to it: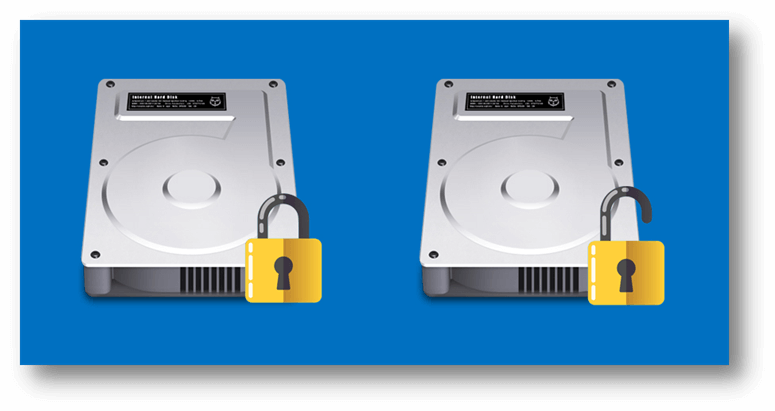 Begin by navigating to the Apple menu and selecting Preferences from there.
After selecting Security and Privacy from the drop-down menu, pick FileVault.
You'll notice a button labeled "Turn On FileVault" under that tab; click that button to activate the feature.
Next, you will be prompted to enter a password to encrypt the drive.
When you have finished doing that, you should restart your Mac and then log in.
Using FileVault in the manner described here will allow you to access the contents of your Mac's hard drive.
Method 2. Unlock Hard Drive with Terminal.
You can use a terminal on your Mac to either encrypt or decrypt the data stored on its hard drive. Because it is a direct interface to Mac OS's bash shell, the terminal app demands that you have a solid understanding of the commands and functions it uses.
This effective program is a command-line interface that will assist you in regaining command of your operating system. If you use commands in the wrong way, there is a possibility that you will lose data.
As a result, we strongly advise you to create a backup of your files before you use the terminal application on a Mac to encrypt the hard disk.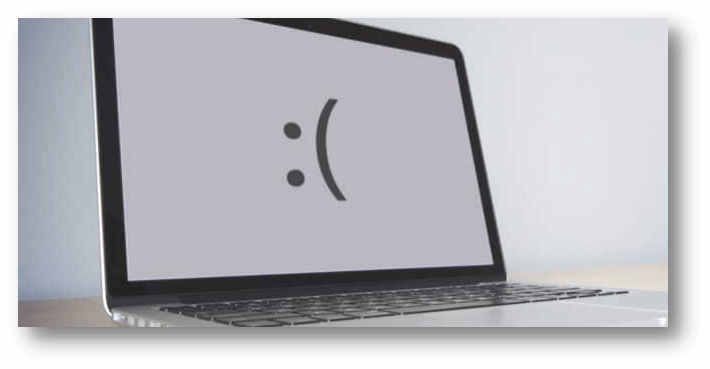 Launch the Terminal app on your Mac to begin the procedure. Select "Finder," "Applications," and "Utilities" from the drop-down menu.
Type "diskutil apfs list" into the command line and enter. You may find out the APFS volume id by running this command.
Enter the following command: "diskutil apfs unlockVoutillume /dev/apfs_volume_id -passphrase type_the_key". "diskutil apfs decryptVolume /dev/apfs_volume_id" and "Return" are the final steps.
It will assist you in decrypting the volume once it has been authenticated. After typing "Diskutil apfs list" and pressing Return, you may keep an eye on the progress of the process.
What causes my Mac's hard disk to be locked? Although there are several reasons why Mac hard drives are locked, one of the most prominent reasons is that the hard drive on a Mac only supports a specific file system, which is only detected as a read-only file.
Although this is not the only reason Mac hard drives are locked, it is one of the most prominent reasons. It's also possible that the hard drive is set to read-only mode, which is another possible explanation.
Conclusion:
When you need to lock a hard drive on a MAC, you should also do it in this manner, as well as when you want to unlock a hard drive on MAC OS. Knowing this information will give you greater flexibility while using a hard drive with the MAC operating system.
The most common reason why people try to unlock their hard drive on a Mac is that they need to use an external hard drive with their MAC operating system. The user must access the external hard disk to execute the formatting. A hard disk is formatted in most cases to make more space available on the drive itself.
DoYourData Products
Clone HDD, SSD, Mac OS, external disk, USB drive, and more under Mac OS.
Free Trial