If your primary PC storage is still a hard disk, replacing it with a solid-state drive is the most significant speed gain you can give your system (SSD).
Although SSDs are more expensive per gigabyte, they often provide significantly superior performance. When you initially boot the PC, Windows 11 should load substantially faster, and programs should launch instantly.
This page describes how simple it is to clone a hard disc to an SSD in Windows 11 without losing any data. You don't need to reinstall the operating system if it's an OS drive.
Go here for a simple way to Clone HDD to SSD in Windows 11. Let's get started by following this link:
Prerequisites
Before you begin transferring Windows 11 to SSD, you must first prepare. These are their names:
Format the SSD (take a backup if needed).
Ascertain that your SSD is connected to your PC/laptop, whether through a USB to SATA adapter or in a disc bay within your cabinet (for desktop PCs).
Check that the SSD drive is listed in This PC's Devices & drives section.
How Do You Clone HDD to SSD in Windows 11?
What comes to mind when considering upgrading a computer's hard drive? Here are two typical questions, one of which you may be thinking about right now:
1. How do I make my present hard drive bootable by cloning it to my SSD?
2. What are the tools required for HDD to SSD cloning in Windows 11?
You can replicate everything on your hard drive to the new SSD as long as the SSD has the same or greater storage capacity than the utilized space on the previous hard drive.
If you follow the steps in this guide, you will be able to successfully upgrade your hard drive to an SSD on your computer on Windows 11:
Download and Install Windows 11 Hard Drive Cloning Software
Other complicated disk cloning software options are available online; however, we prefer DoYourClone. It's a safe, easy-to-use and powerful disk cloning program.
DoYourClone - Best Disk Cloning Software
Clone HDD, SSD and external device on Windows 11.
Clone Windows 11 to SSD and make it be bootable.
100% safe and easy to use.
Install and Initialize New SSD in Windows 11
If you intend to clone the hard drive to a used SSD, you can skip this section and proceed directly to Guide 3 to begin the disk cloning method.
However, if you intend to utilize a new SSD, please ensure that you successfully install it and initialize it using the following steps:
Step 1: Using a screwdriver, open the computer case.
Step 2: Insert your SSD into your PC.
Connect a SATA SSD to the computer using a power cable and a SATA cable. Insert an M.2/NVMe SSD into the SSD slot and secure it with its screws.
Step 3: Close the computer case and restart the machine.
Step 4: When Windows 11 starts, press the Windows + R keys together and type diskmgmt.MSC and press Enter to launch Disk Management.
Step 5: Right-click the new SSD, choose Initialize Disk and then select MBR or GPT as the disk type.
It is important to note that the disk type on your SSD should be the same as the disc type on your source hard drive. Set the type to GPT if the source hard drive is installed with Windows 11.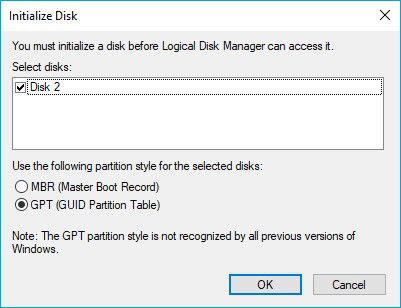 Clone Windows 11 to SSD and Make It Bootable
You may now clone a Windows 11 disk to an SSD. The following procedure is carried out with the assistance of the DoYourClone:
1. Clone Windows 11 disk to SSD
Step 1: Open DoYourClone, choose Disk Clone mode. Select the Windows 11 disk as the source disk and select the SSD as the destination disk.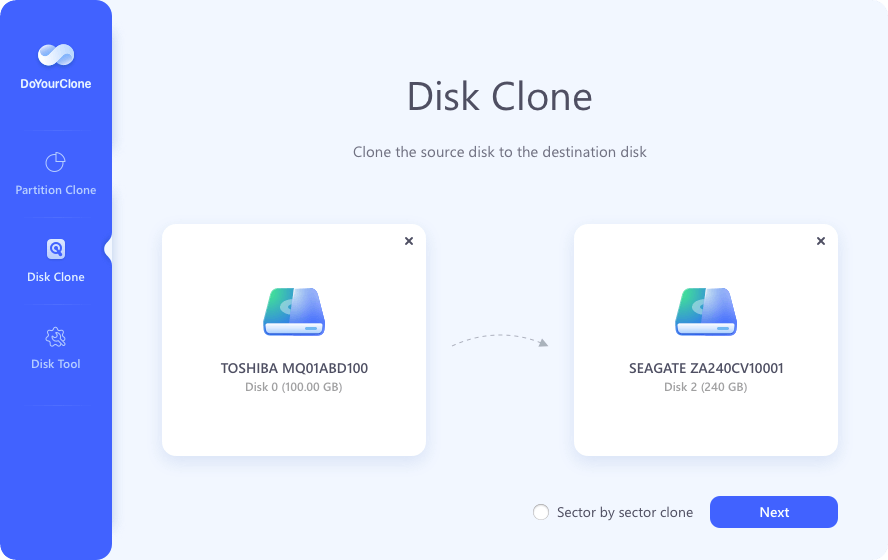 Step 2: Move to the next step to edit the layout. Tick 'Check the option if the destination is SSD'.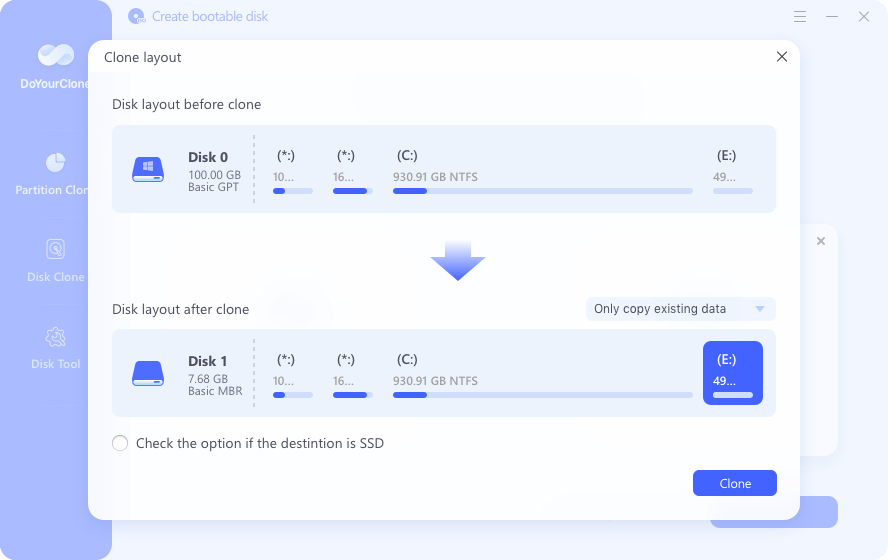 Then this software will securely clone Windows 11 OS to the SSD.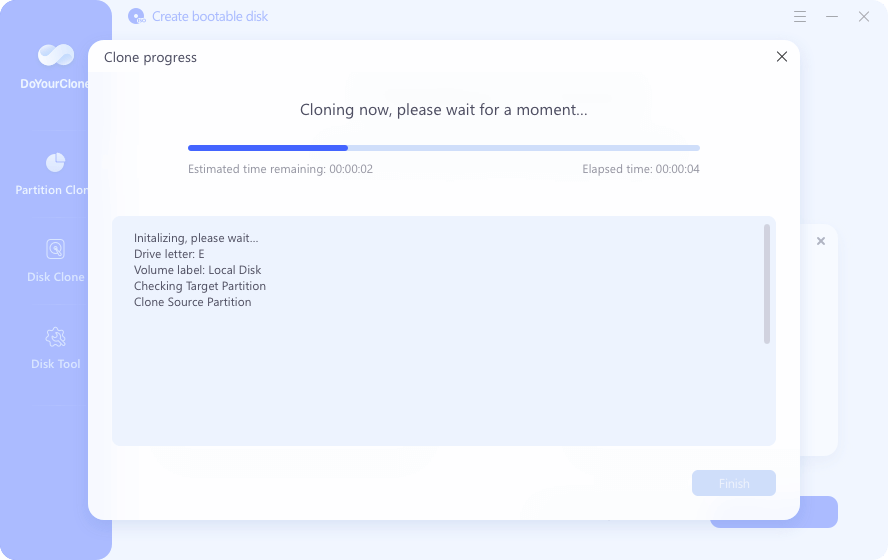 2. Make Cloned SSD Bootable in Windows 11
If the old hard drive holding your operating system – Windows 11 – you must perform the following procedures to make the freshly copied SSD bootable:
Step 1: Restart the computer and enter BIOS by pressing Del.
Step 2: Navigate to the Boot Menu and choose the new SSD as the boot disk in the Boot Priority area.
Step 3: Hit F10 to save all of your changes and restart your computer. After that, Windows 11 will successfully boot from the new SSD.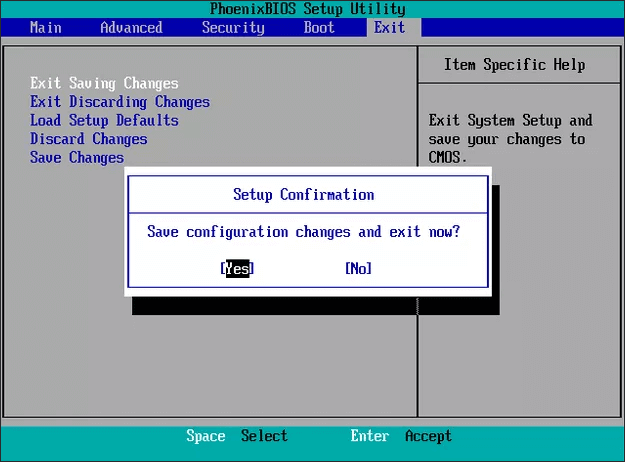 Adding Final Touches to your SSD
The TRIM feature in Windows 11 notifies an SSD of which data blocks are no longer in use and can be safely cleaned off to become writable again.This should increase SSD performance because it won't have to spend time deleting a precise block when space is needed to keep new data.
Open Command Prompt to see if TRIM is activated on your Windows 11 PC. Then, after typing the following, press "Enter": DisableDeleteNotify is a fsutil behavior query. If the result is zero (0), it signifies that TRIM is activated and no further action is necessary. If not, continue reading.
How to enable TRIM in Windows 11?
Enter fsutil behavior set DisableDeleteNotify 0 into Command Prompt, then press Enter. To disable TRIM, replace the "0" at the end of the command with a "1," then press Enter.
To disable defragmentation, go to the "Start Menu." To open the Disk Defragmenter, type dfrgui in the run box. Click the Schedule button, then the "Select Disks" button. Click OK after unchecking your SSD (which should be your C: disk).
Cloning HDD to SSD in Windows 11 Is Easy; You Can Upgrade Your Disk Now
This page contains a comprehensive and easy-to-follow guide for cloning an HDD to an SSD without encountering boot troubles with Windows 11.
If you are a newbie, you can use DoYourClone to update your computer disk to a new SSD completely. Aside from disc cloning, you can use this software to clean up your old drive before selling or reusing it.